Past Projects
GARAGES
We've been building garages for over 40 years, so naturally we have lots of photos of garages, including a few blast from the past projects.
We're showcasing them here so you can get some ideas for your new garage!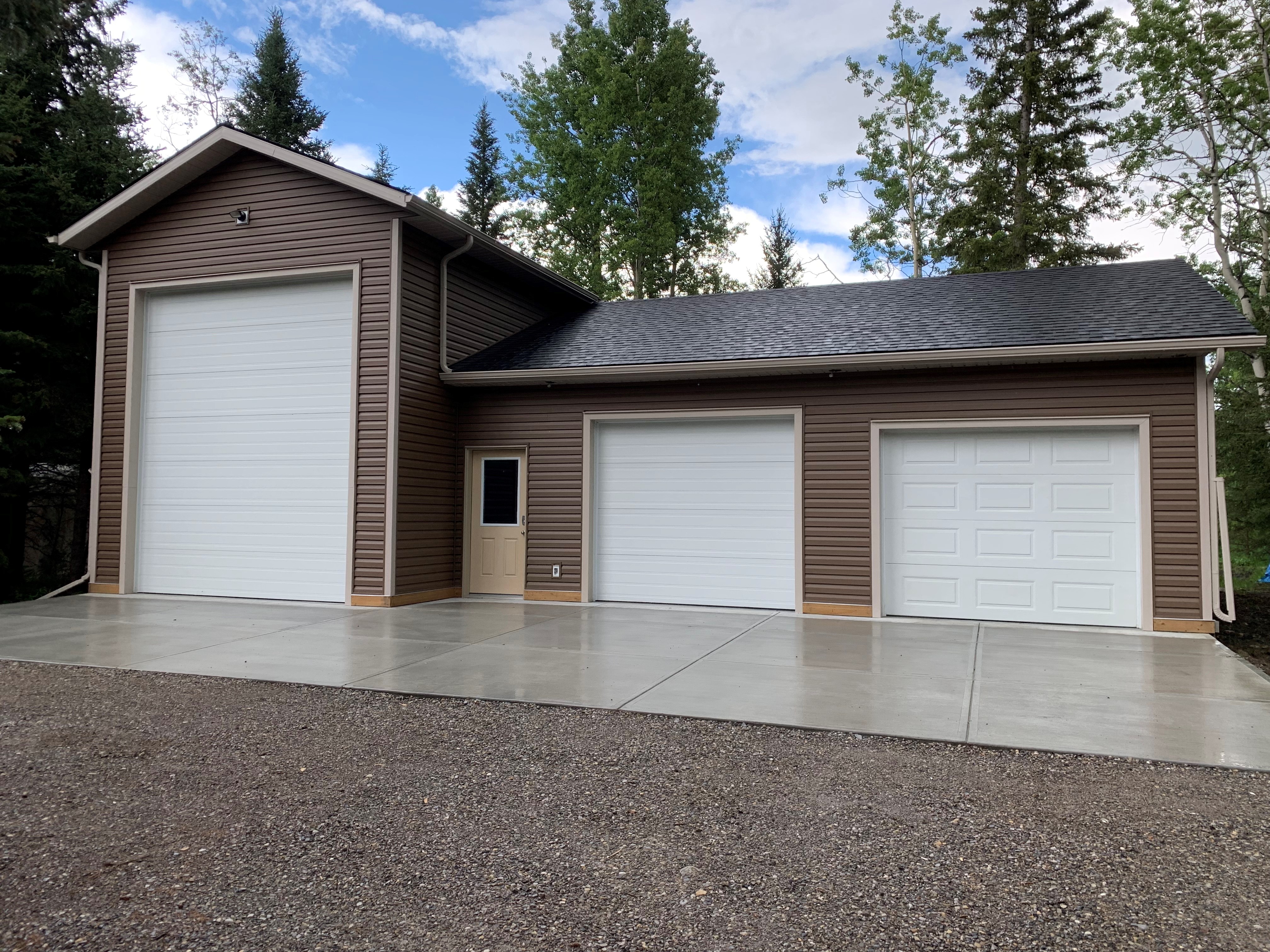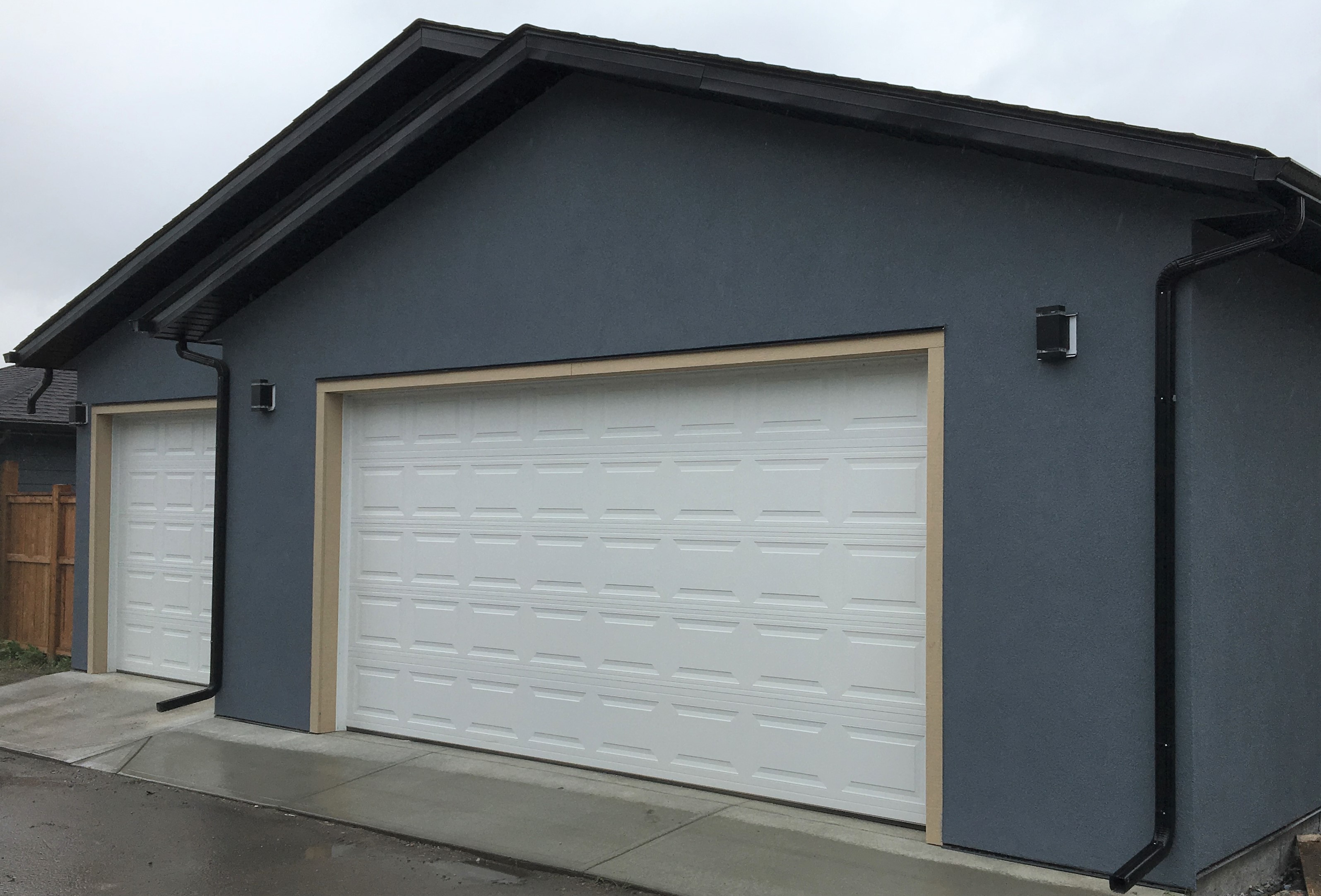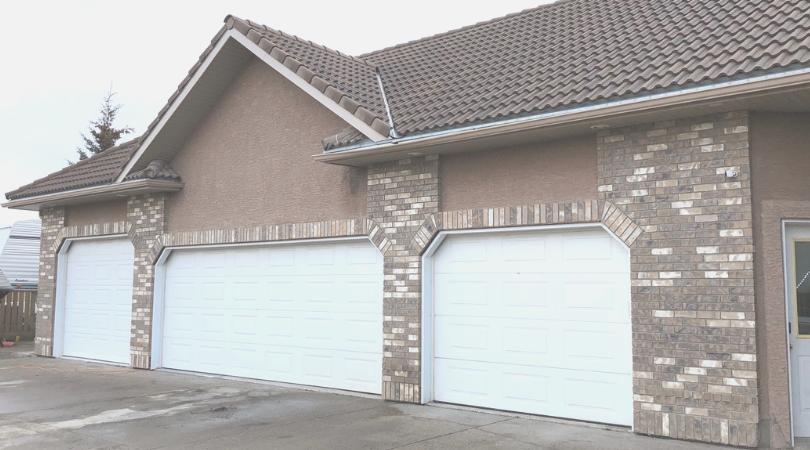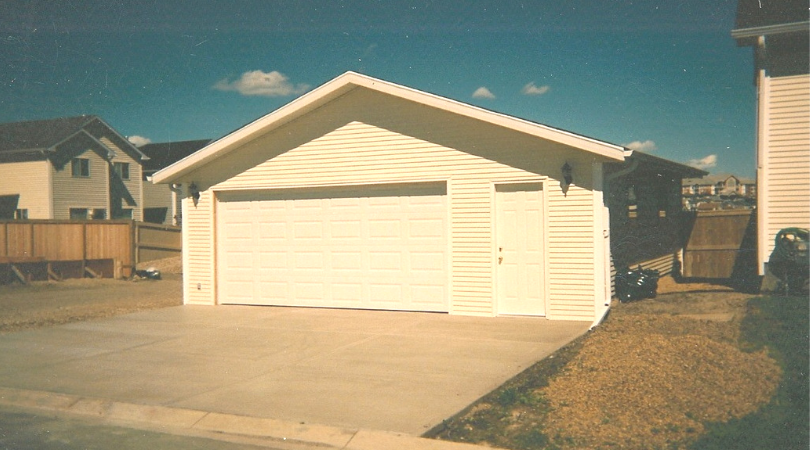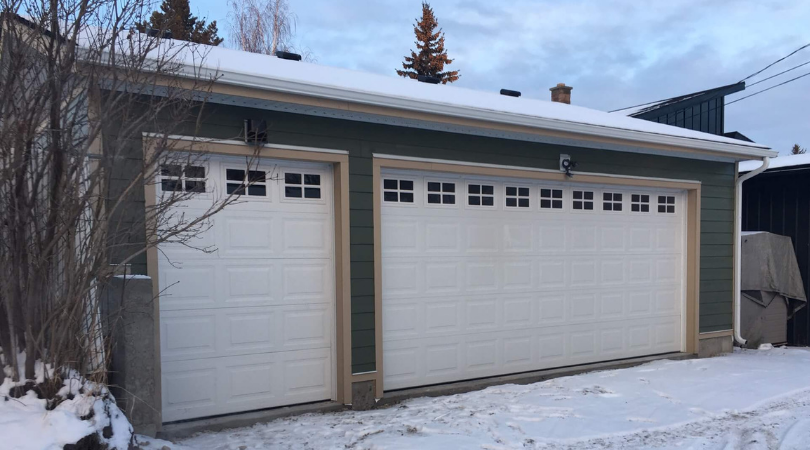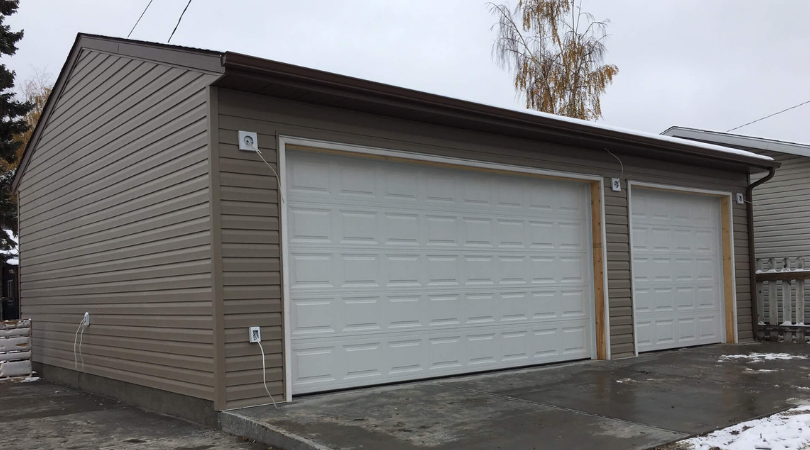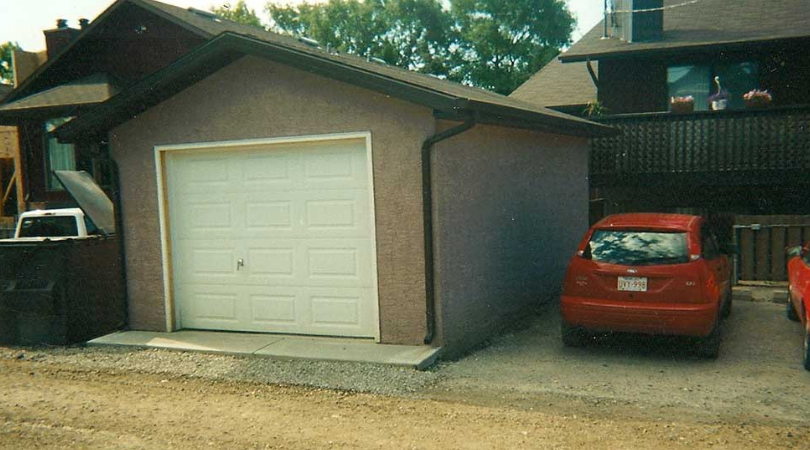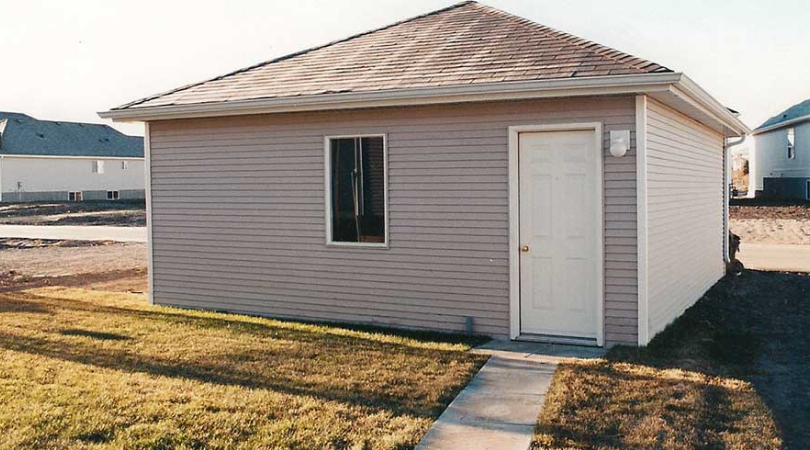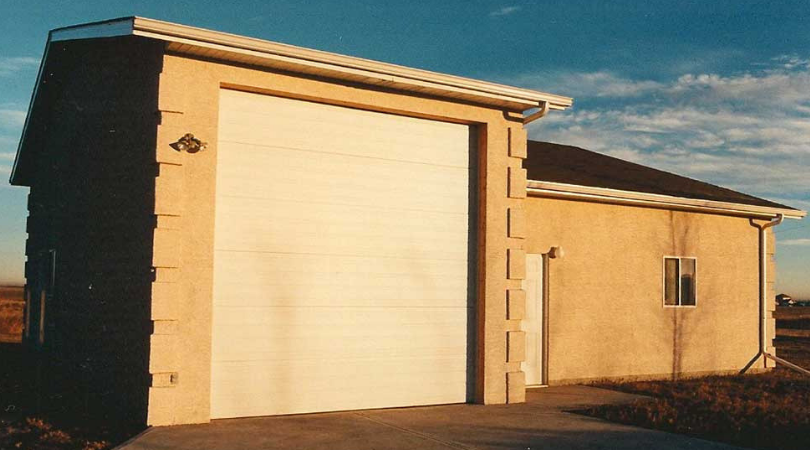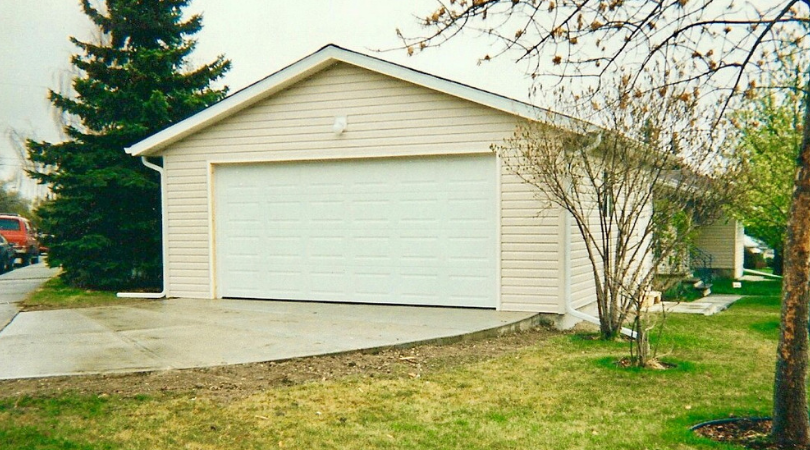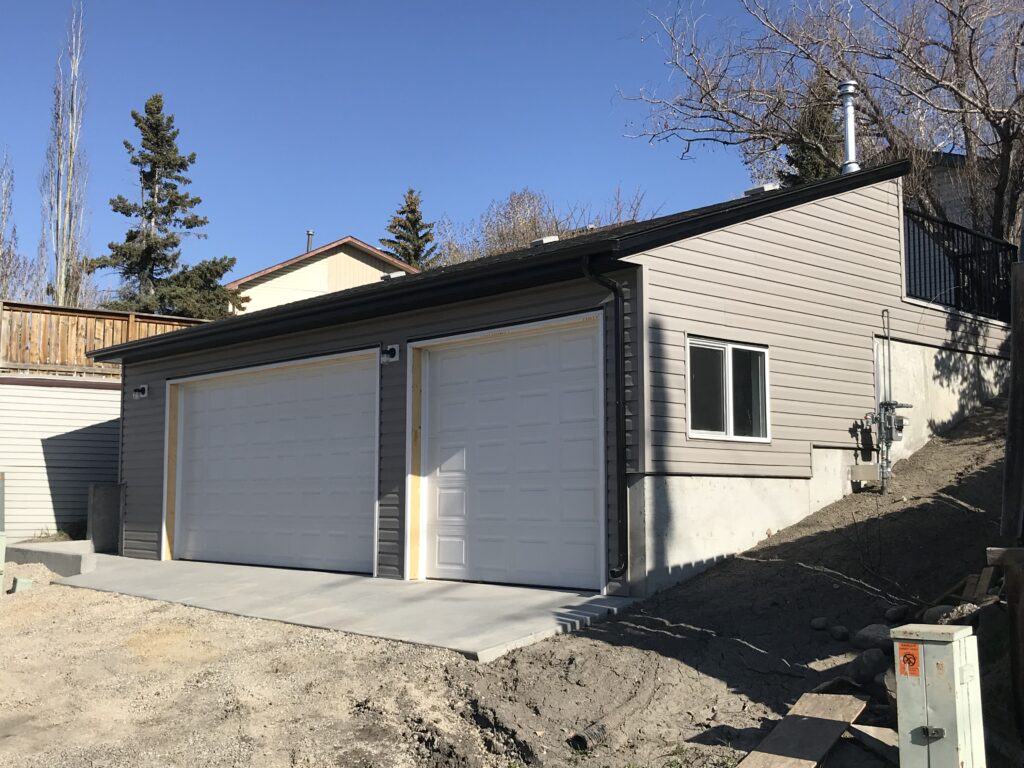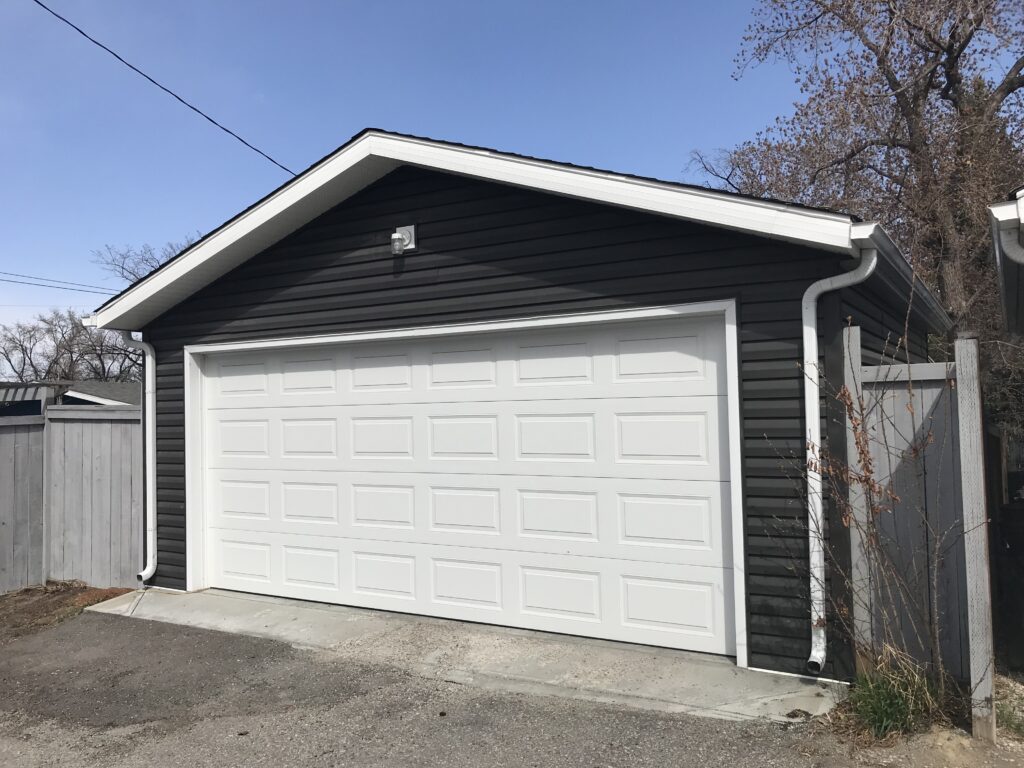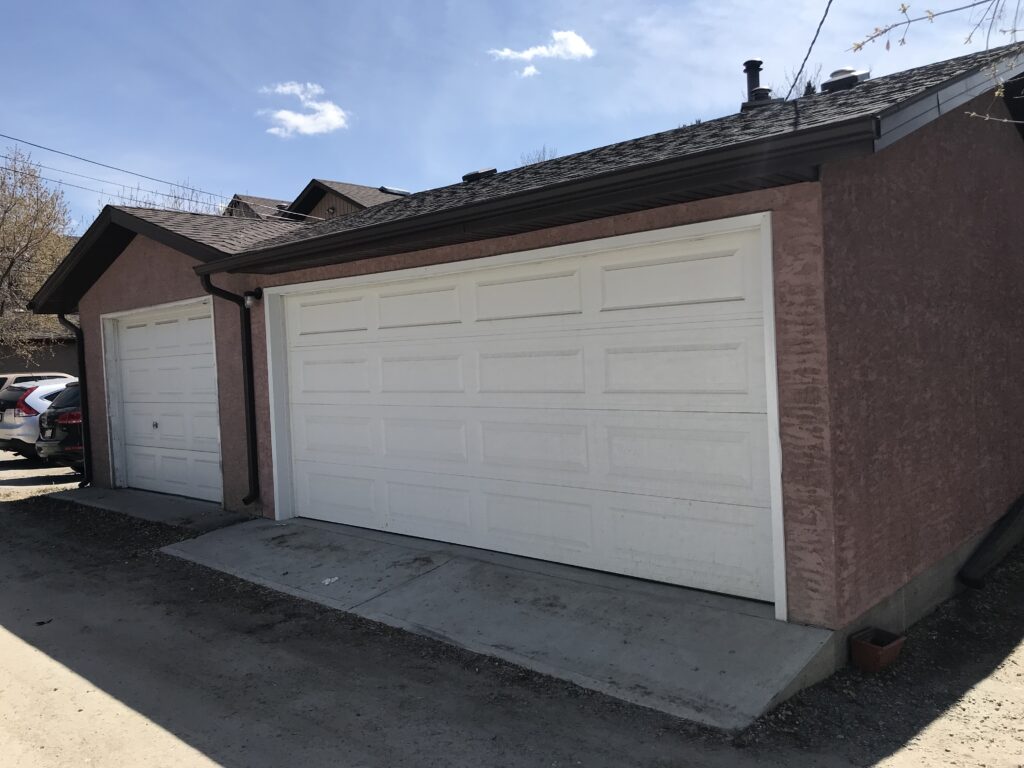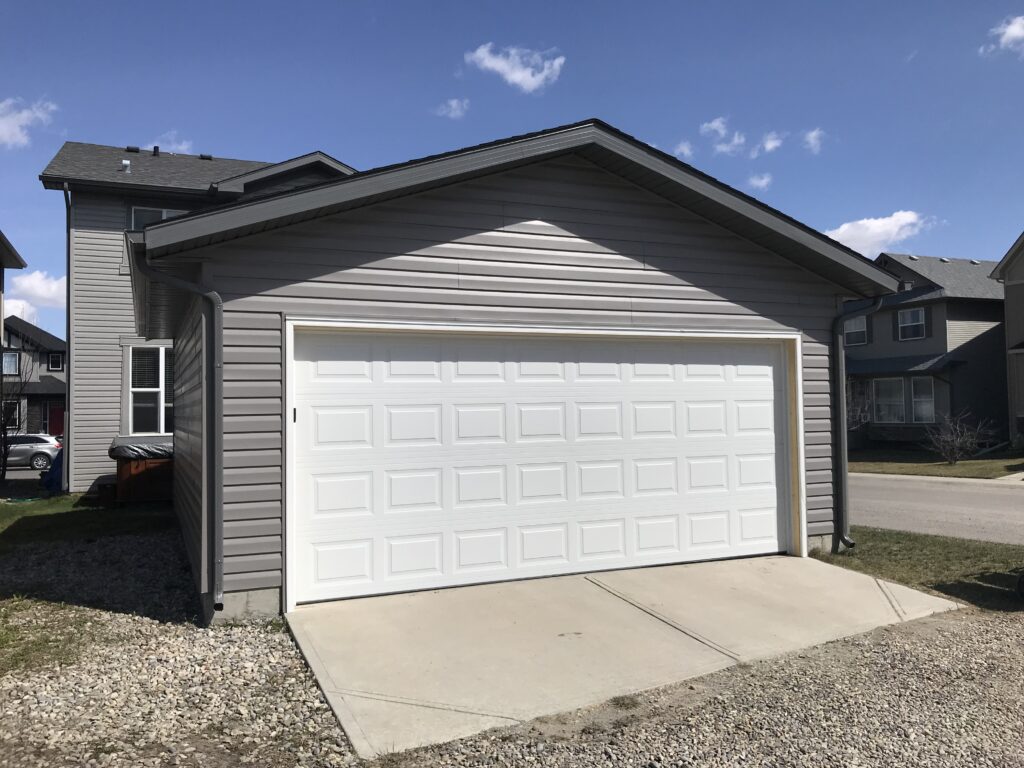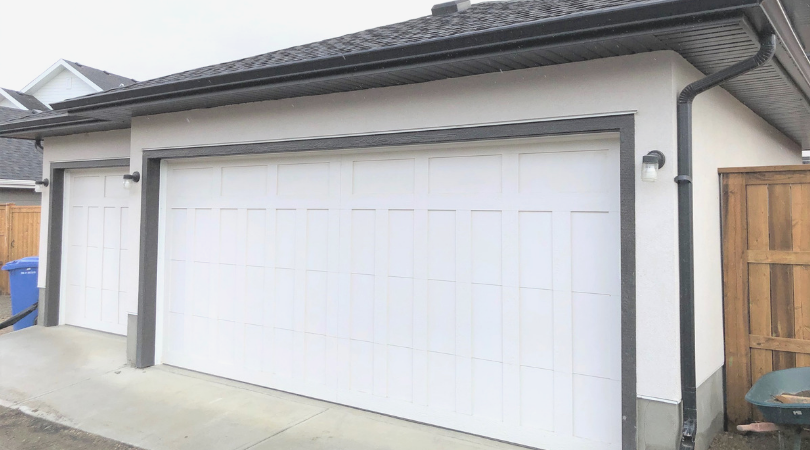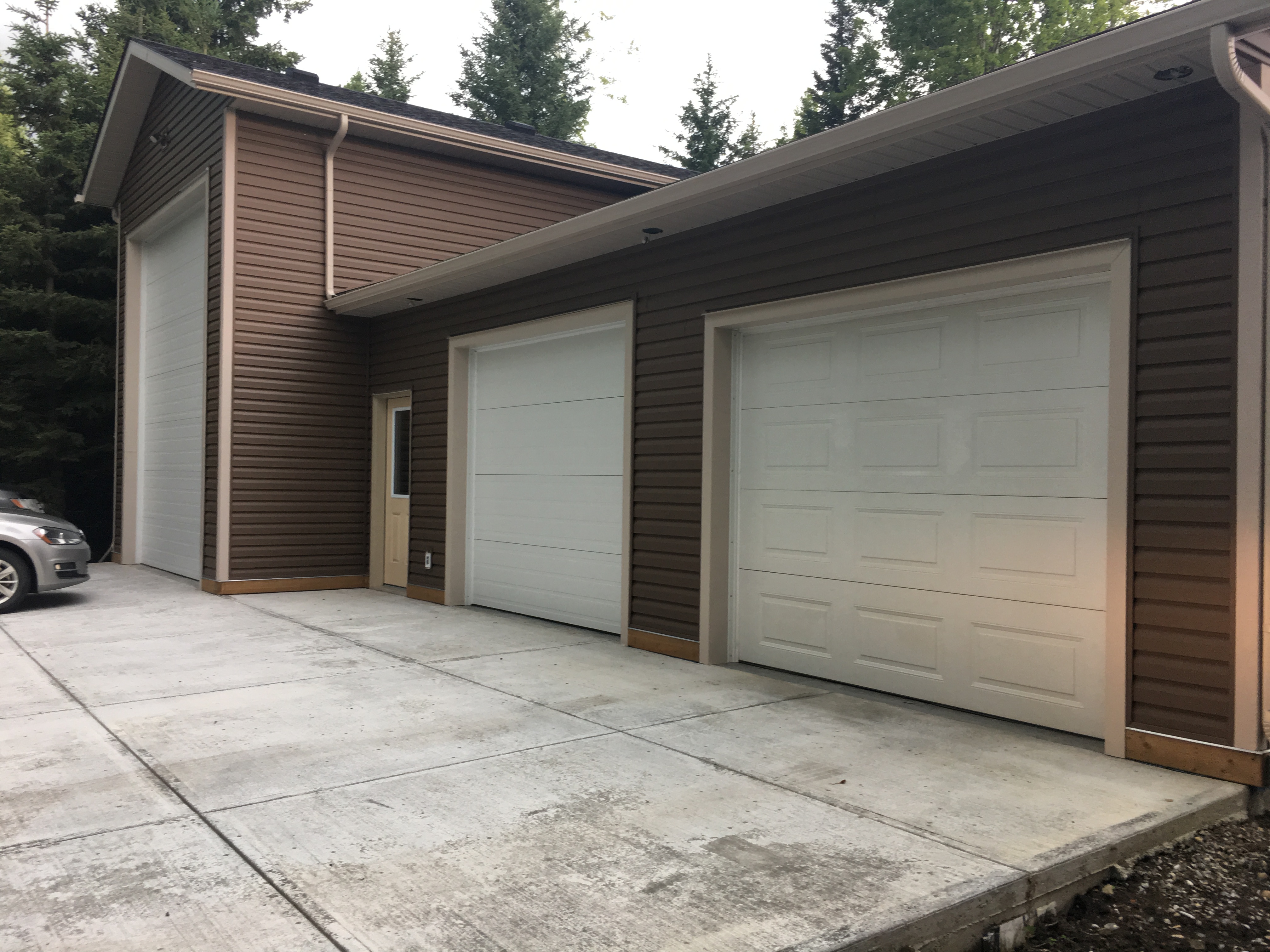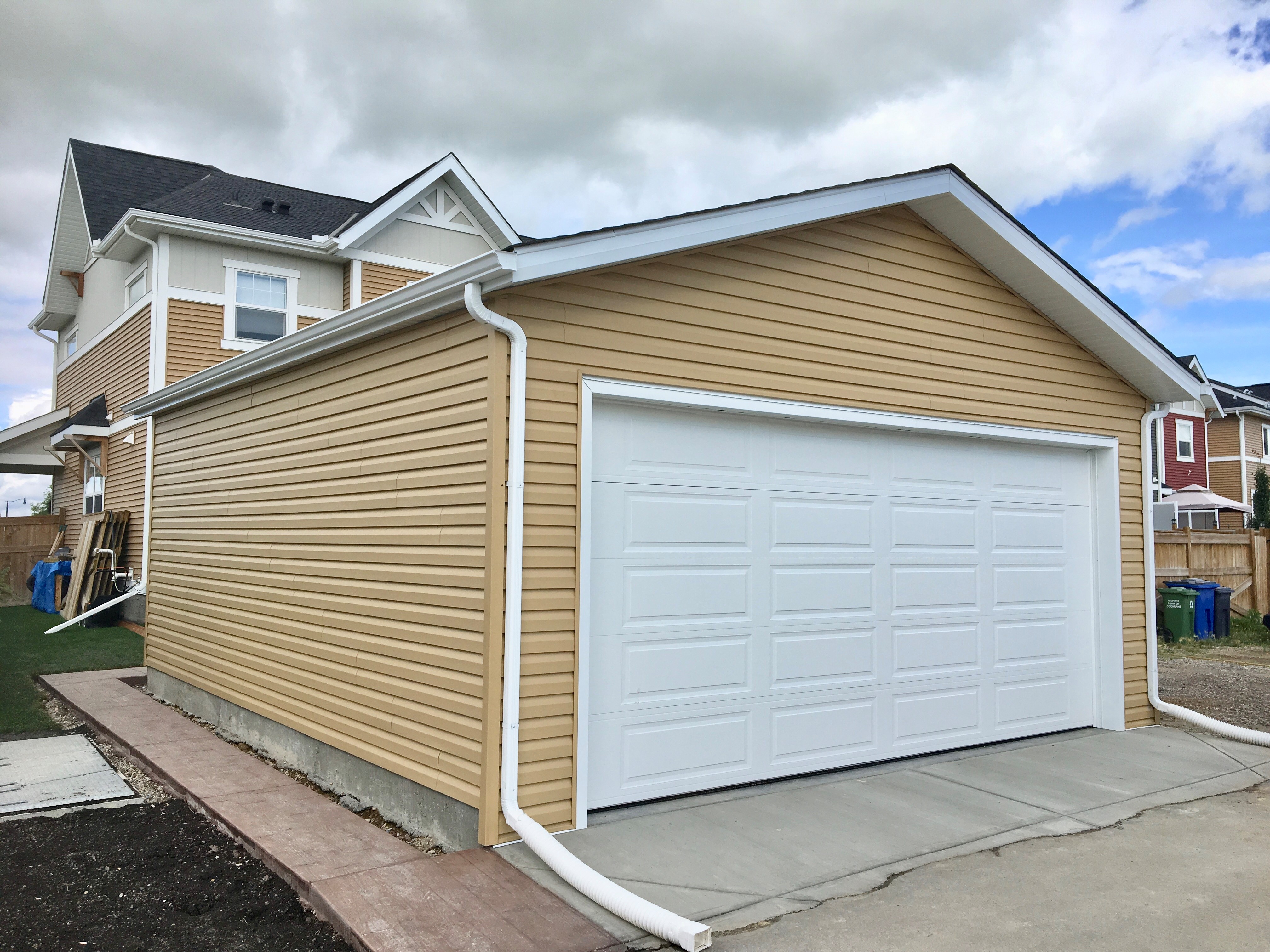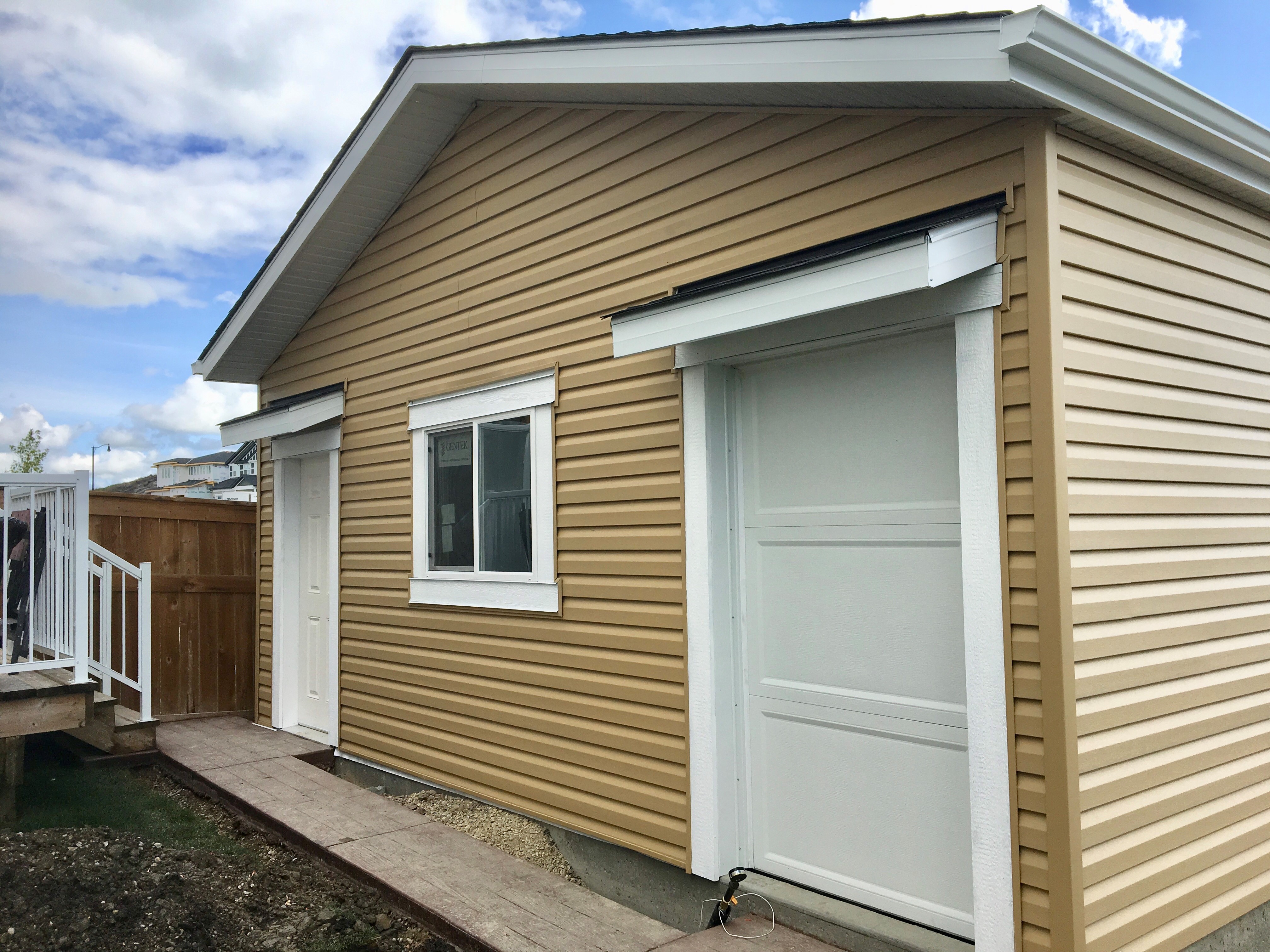 COMMERCIAL
We have all our own equipment and we can do any size project you have in mind.
Commercial floors, walls and footings, condo basement floors, garages floors, curbs, gutters and swales - there is no job too big!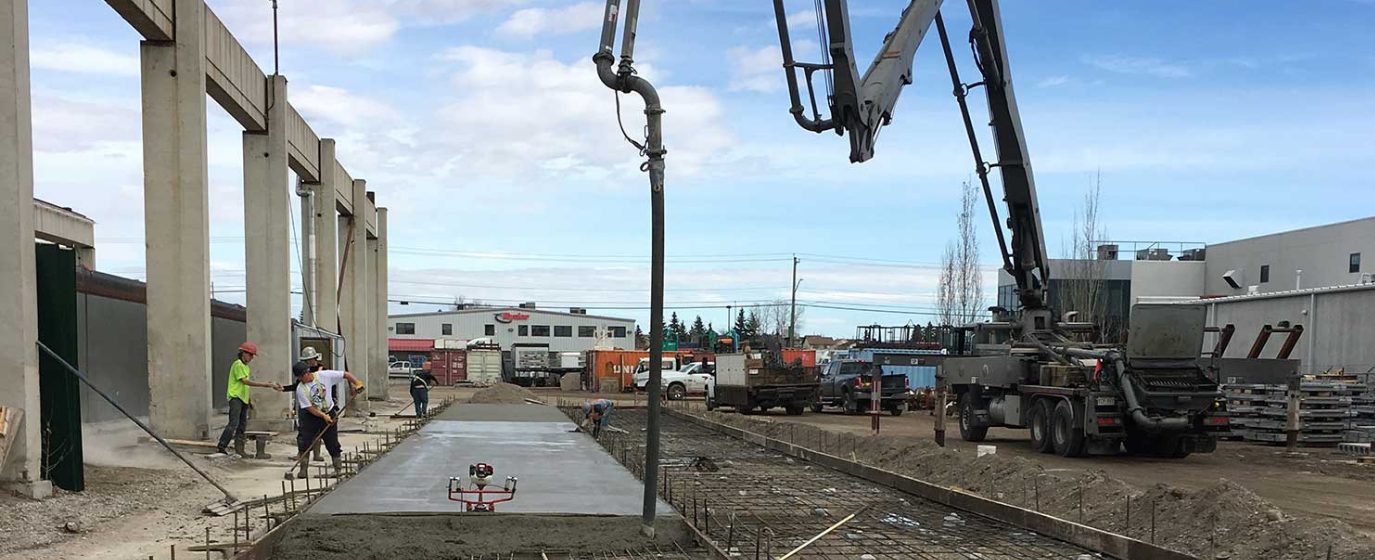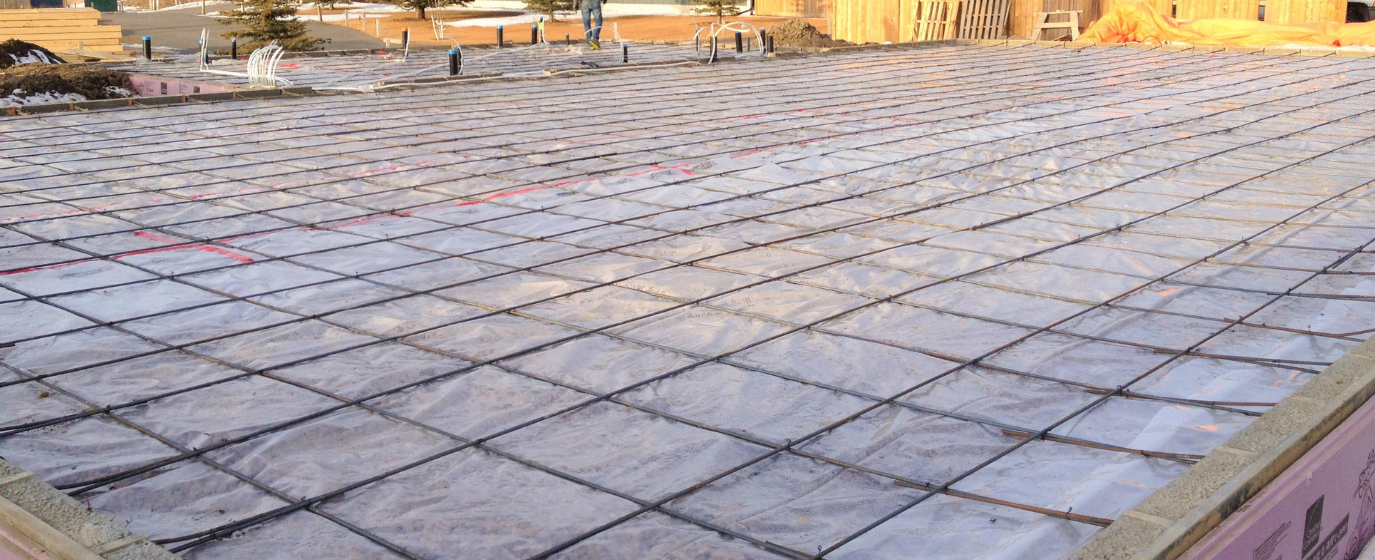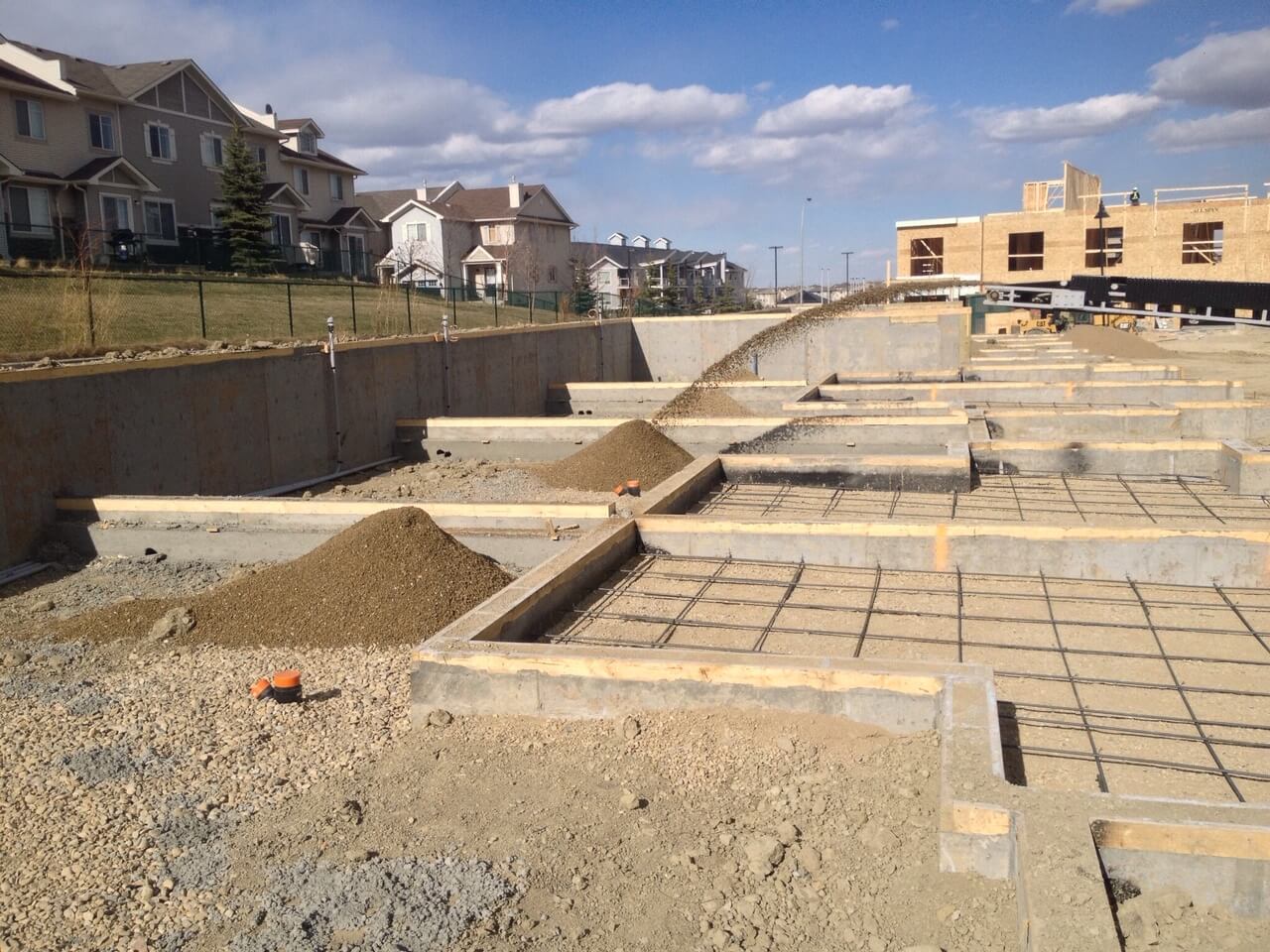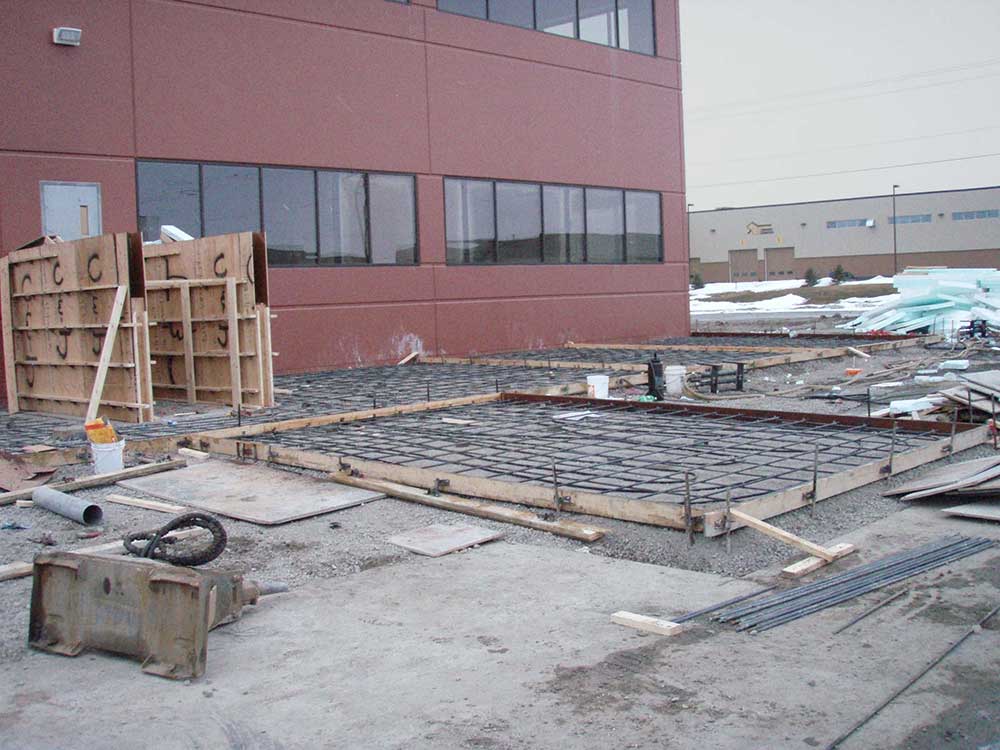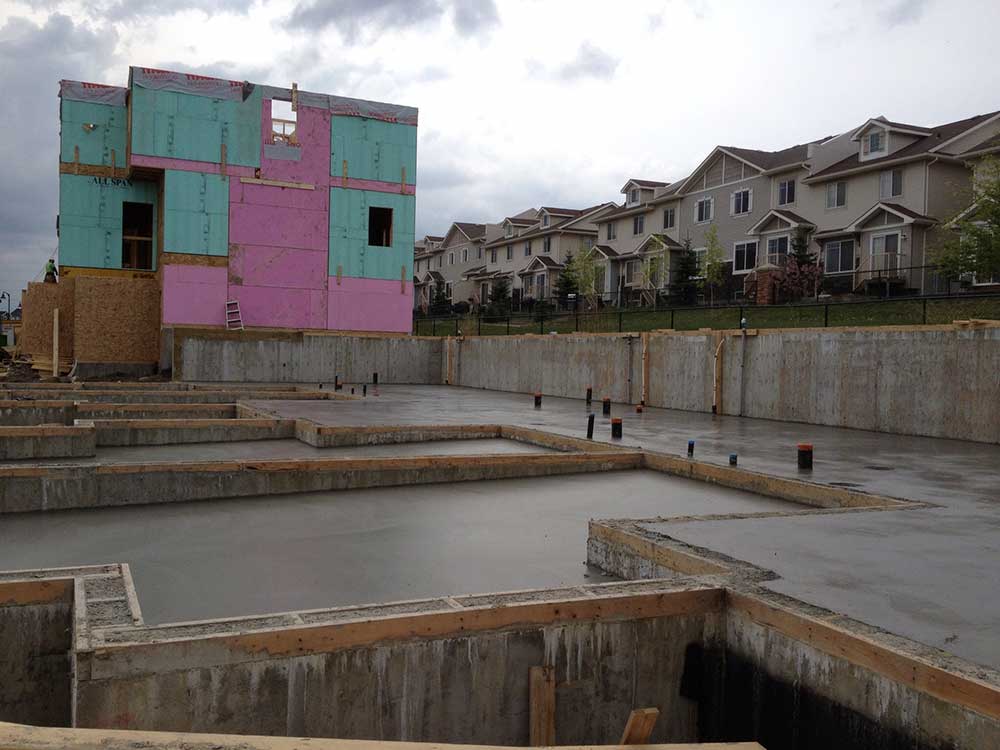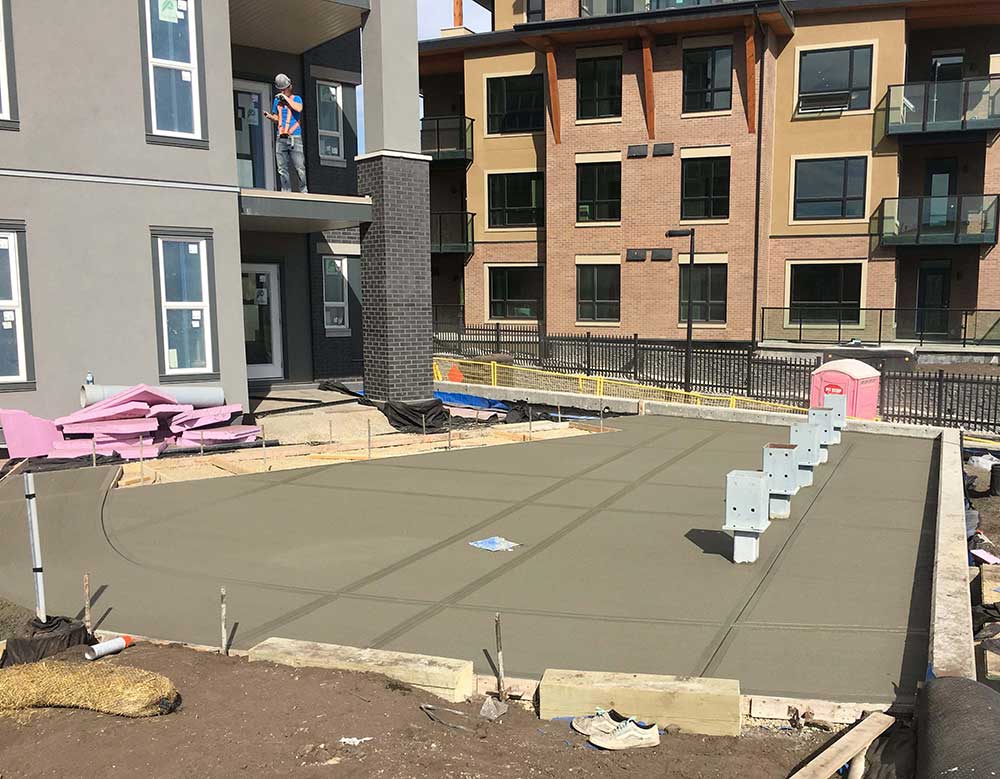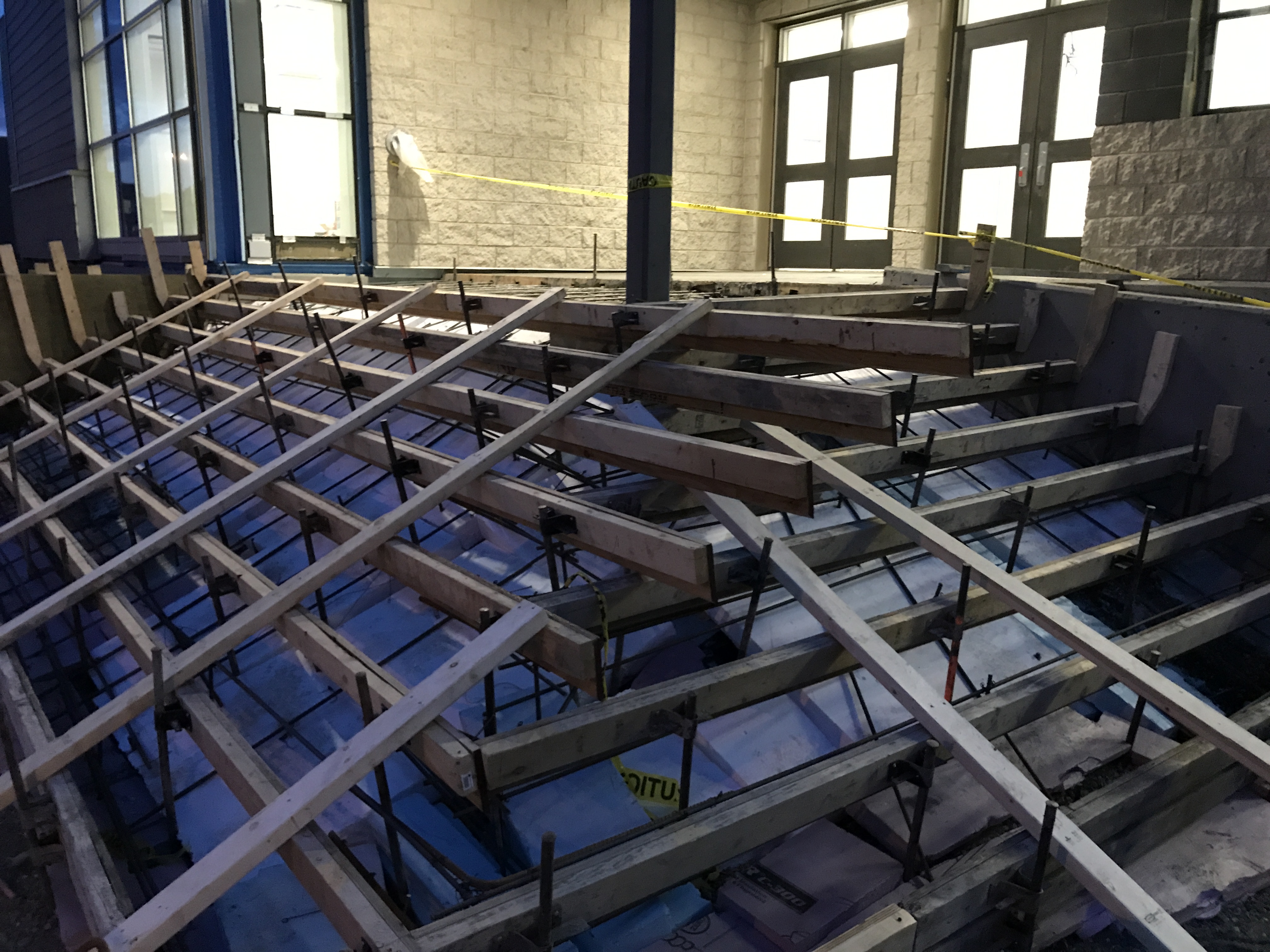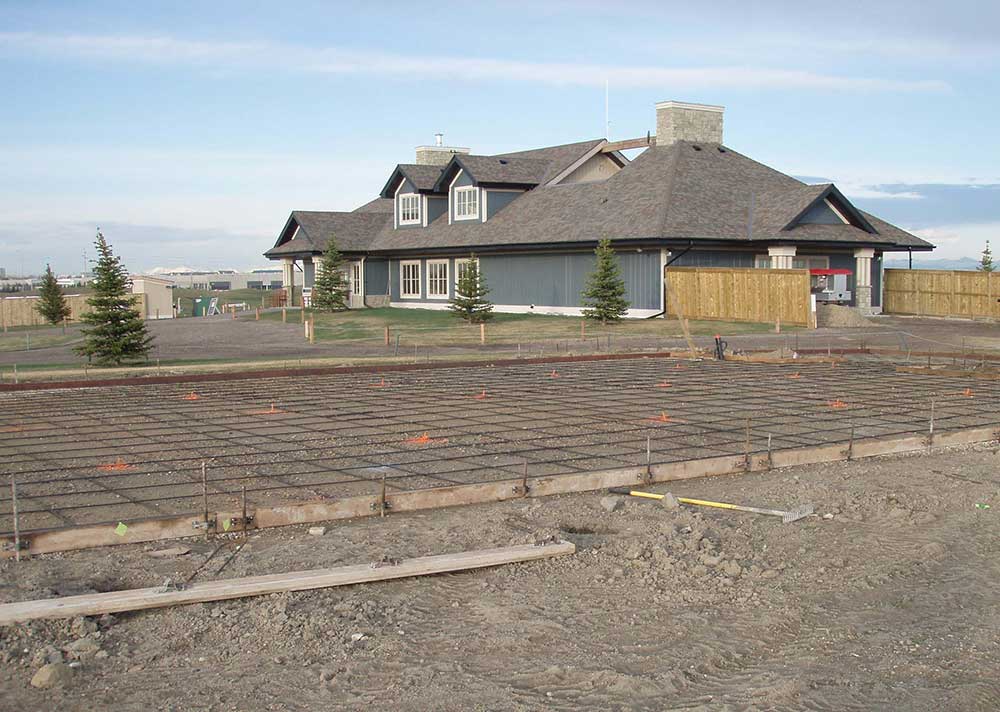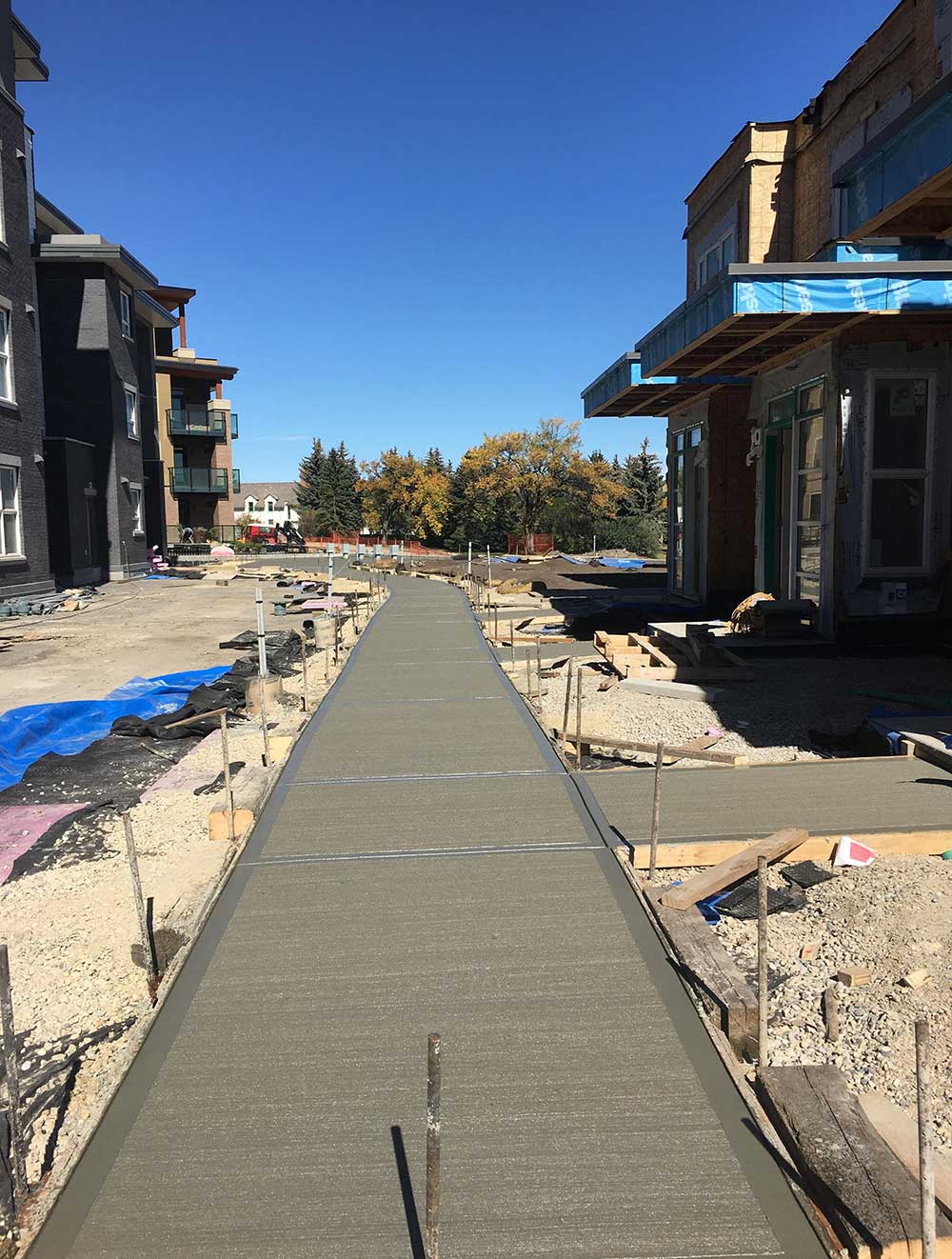 DRIVEWAYS
Here's a few samples of our past work.
Doesn't your car deserves a nice place to live?
Let us install that new driveway you've always wanted.
Our Specialty: Break and remove old driveways and replace with high strength concrete. Steel reinforcing included. Contact us to start your next project.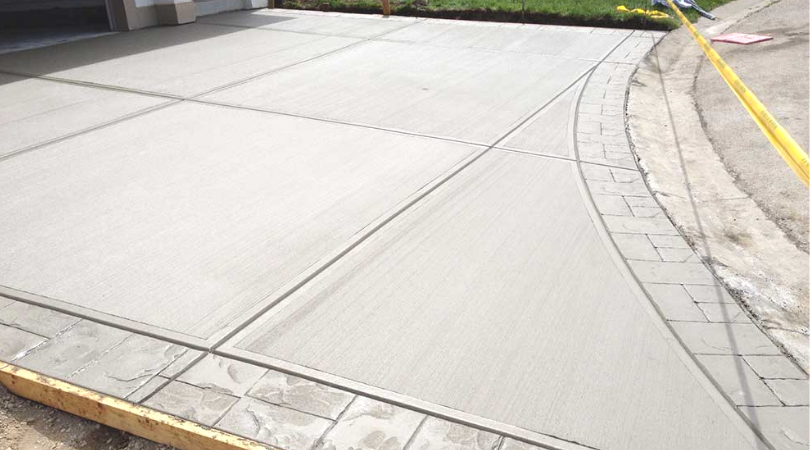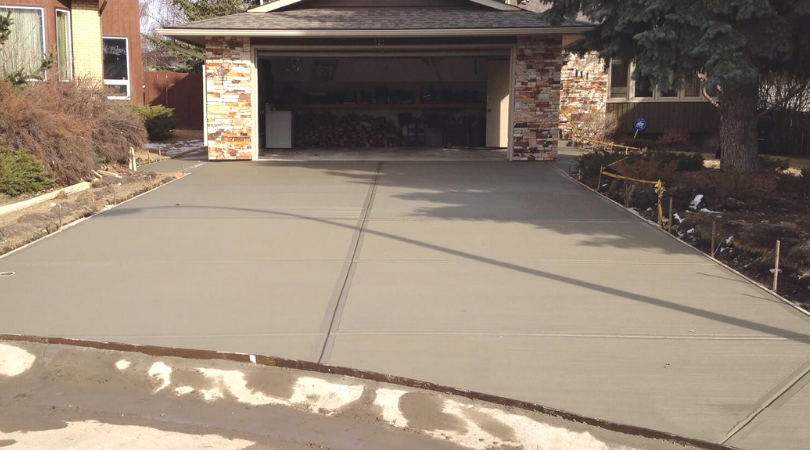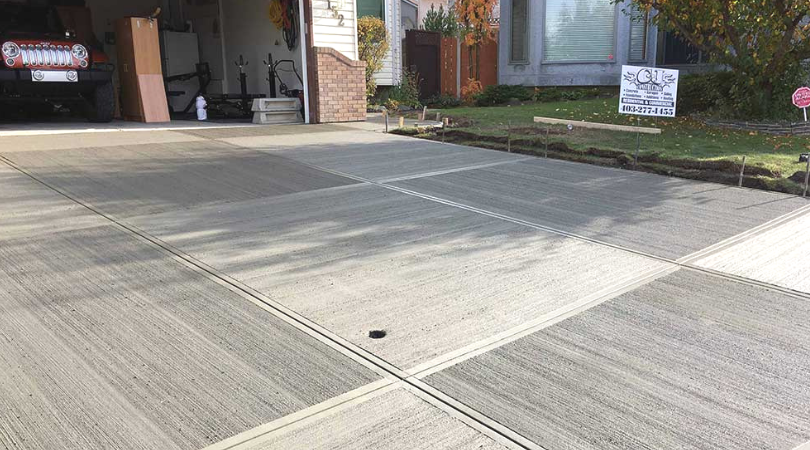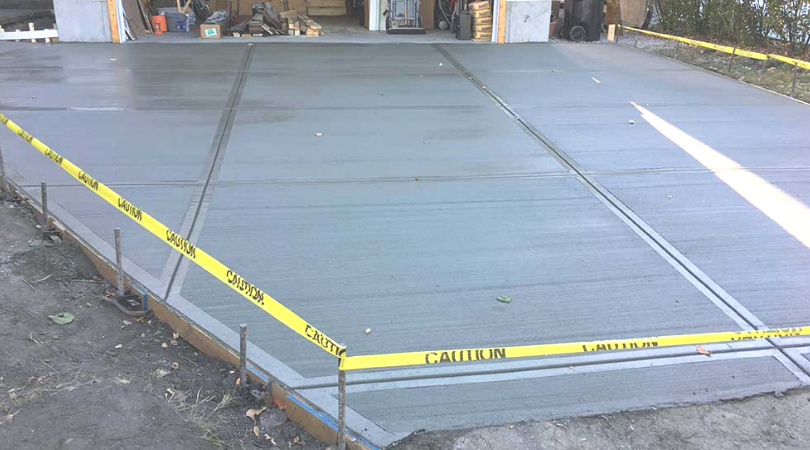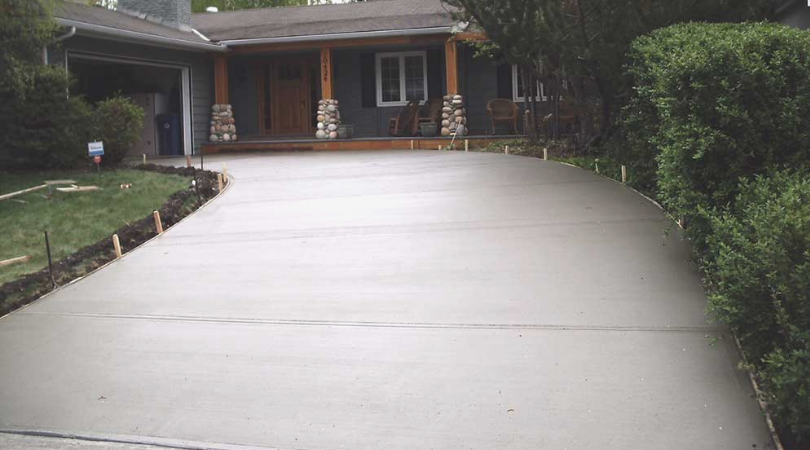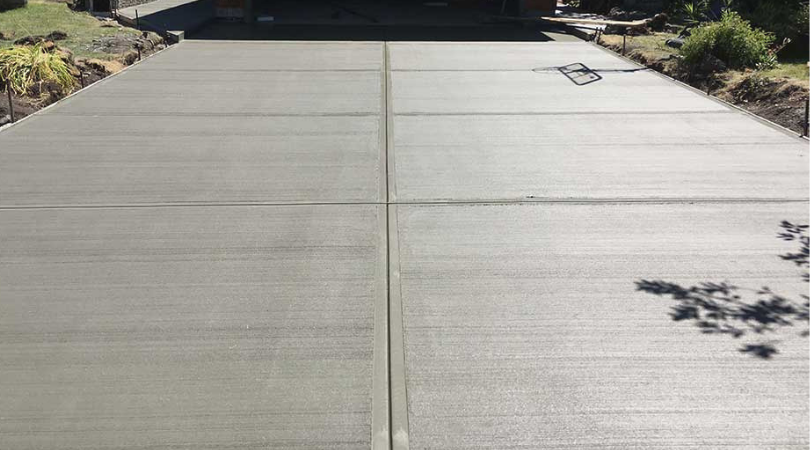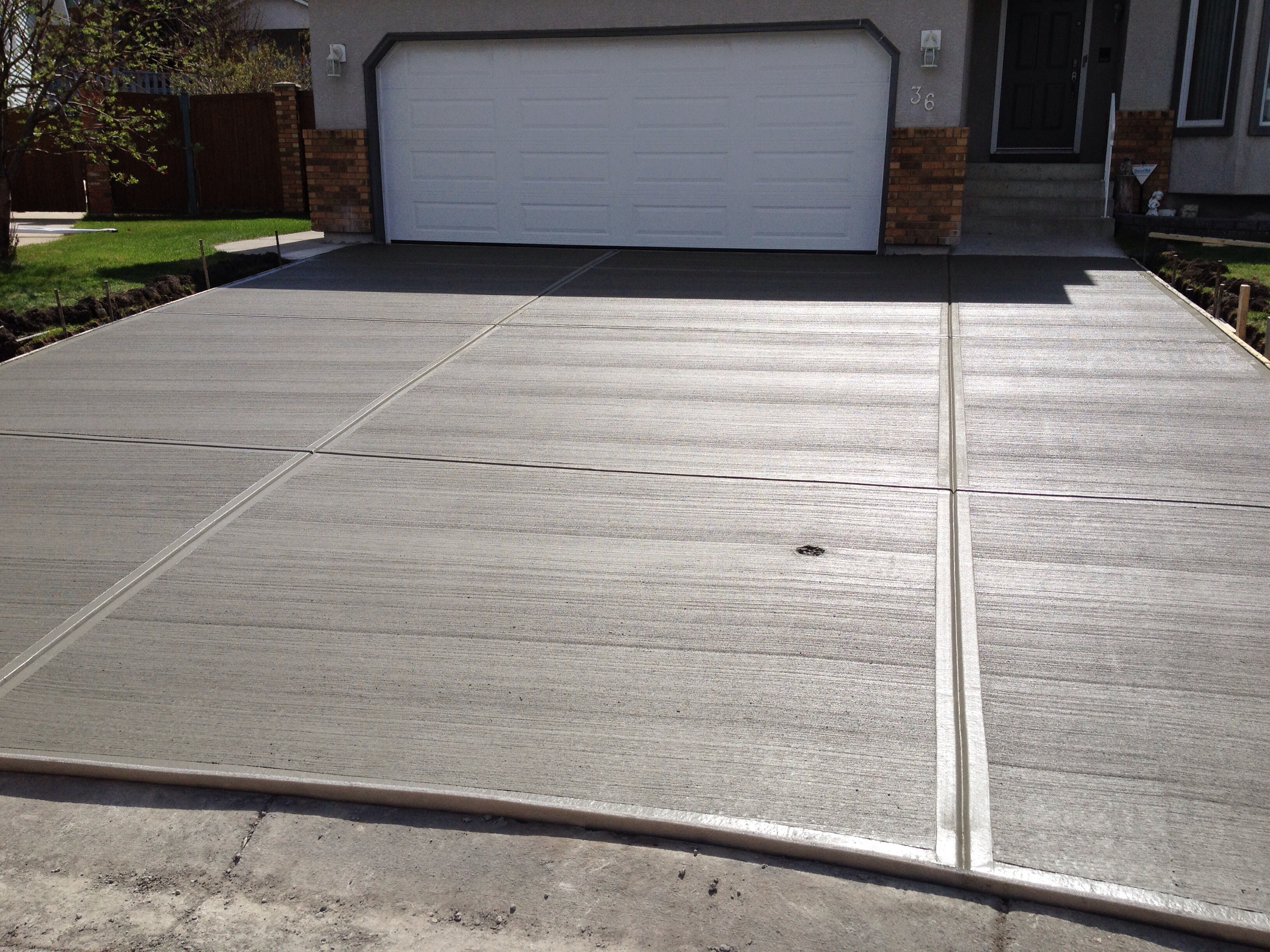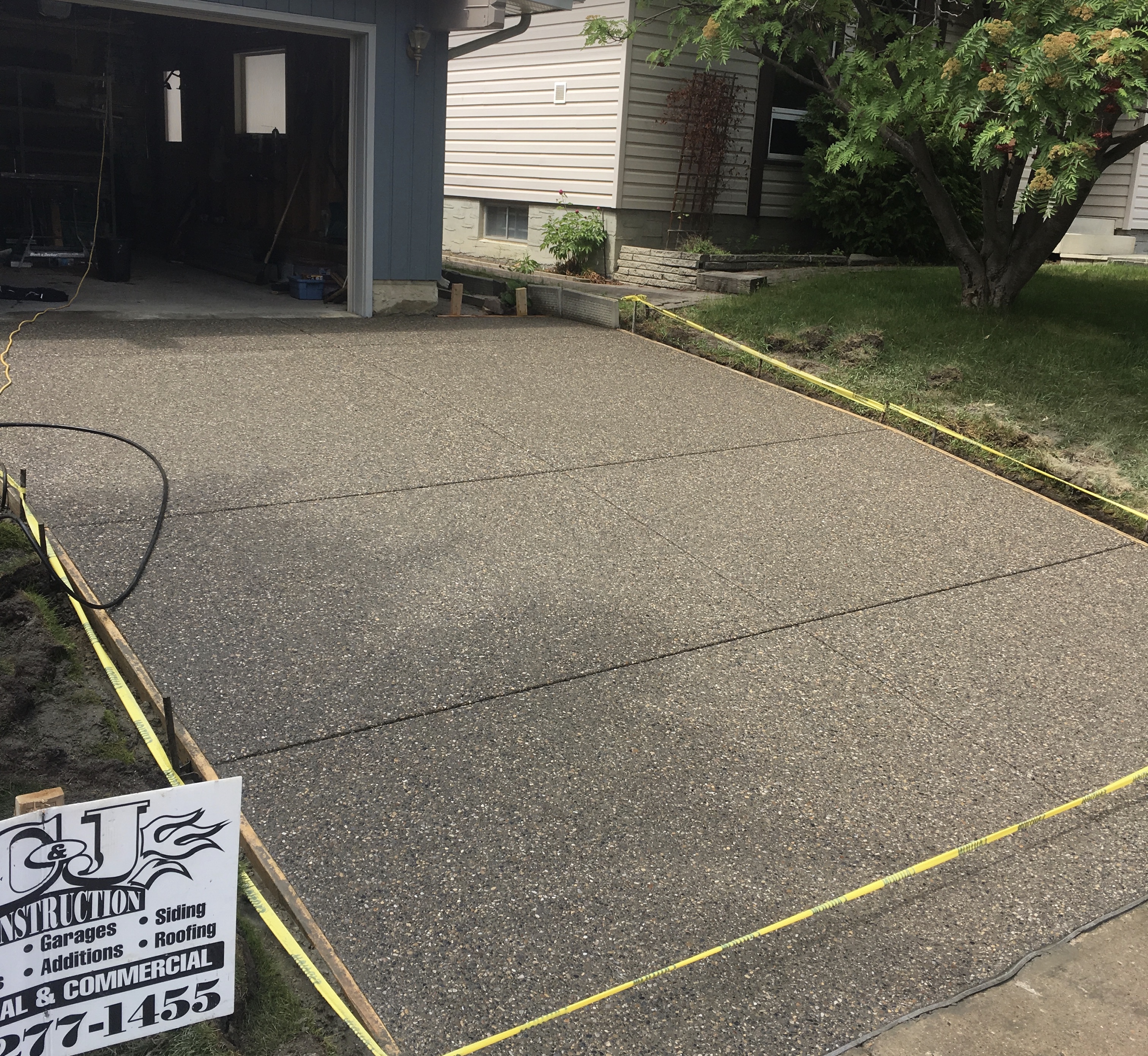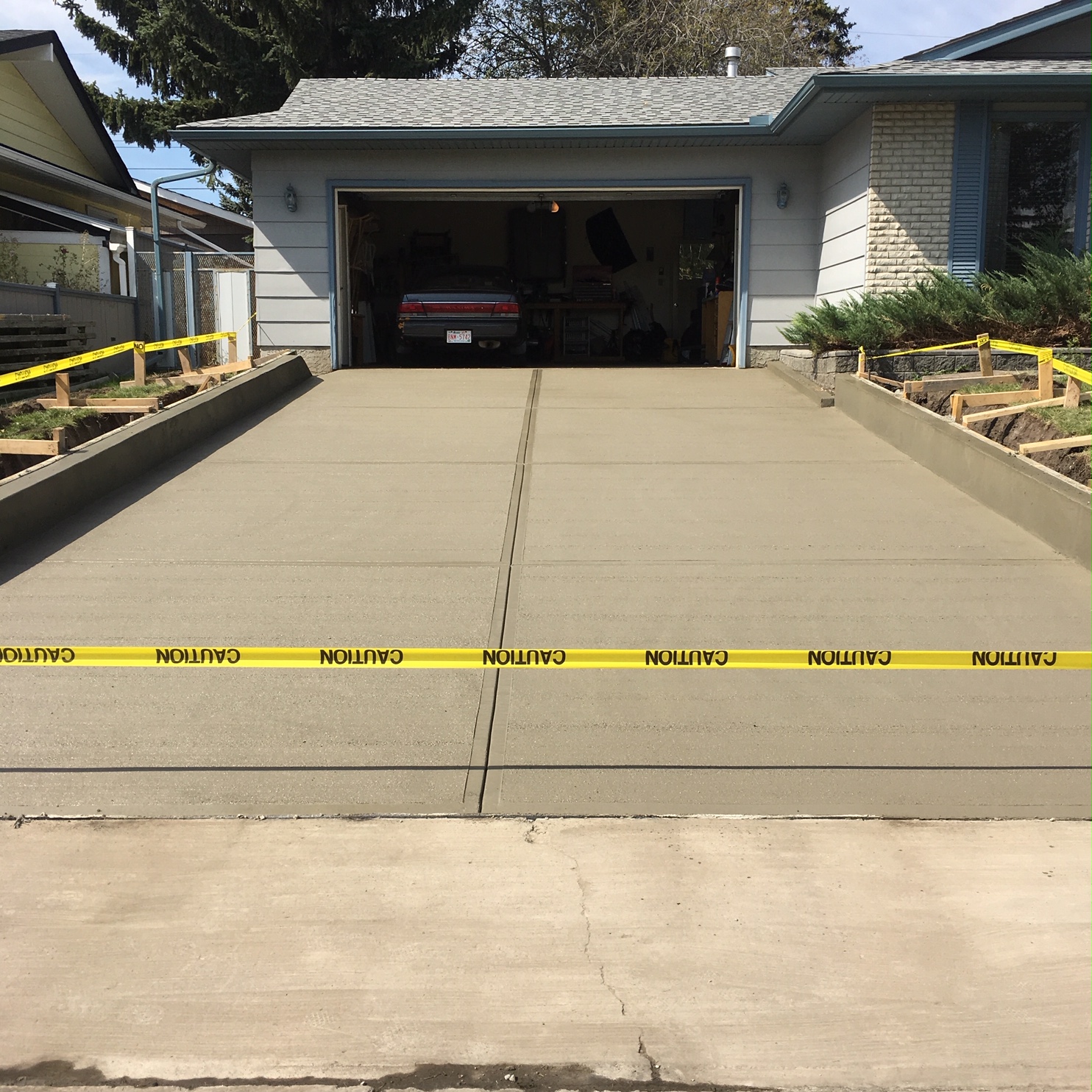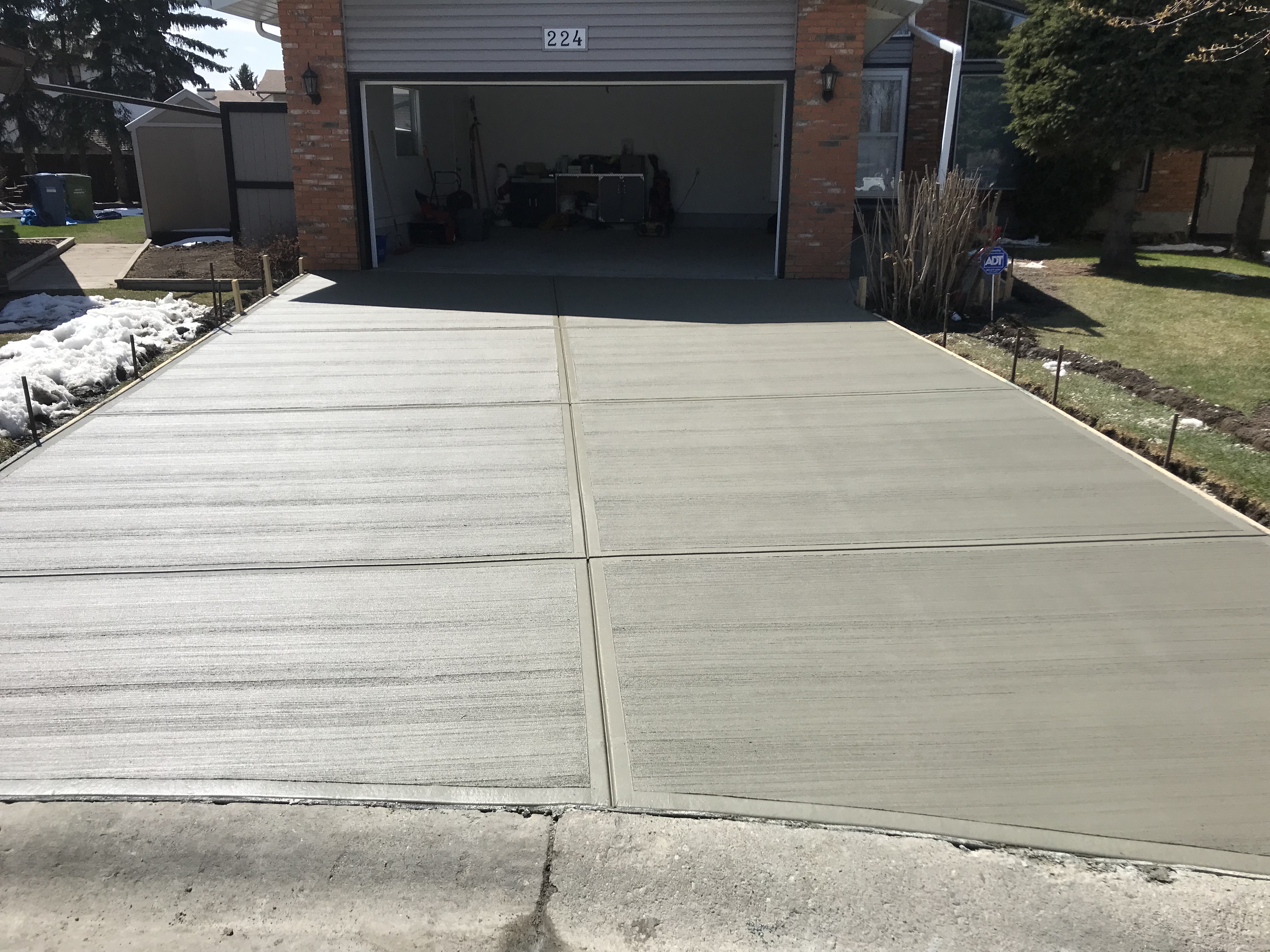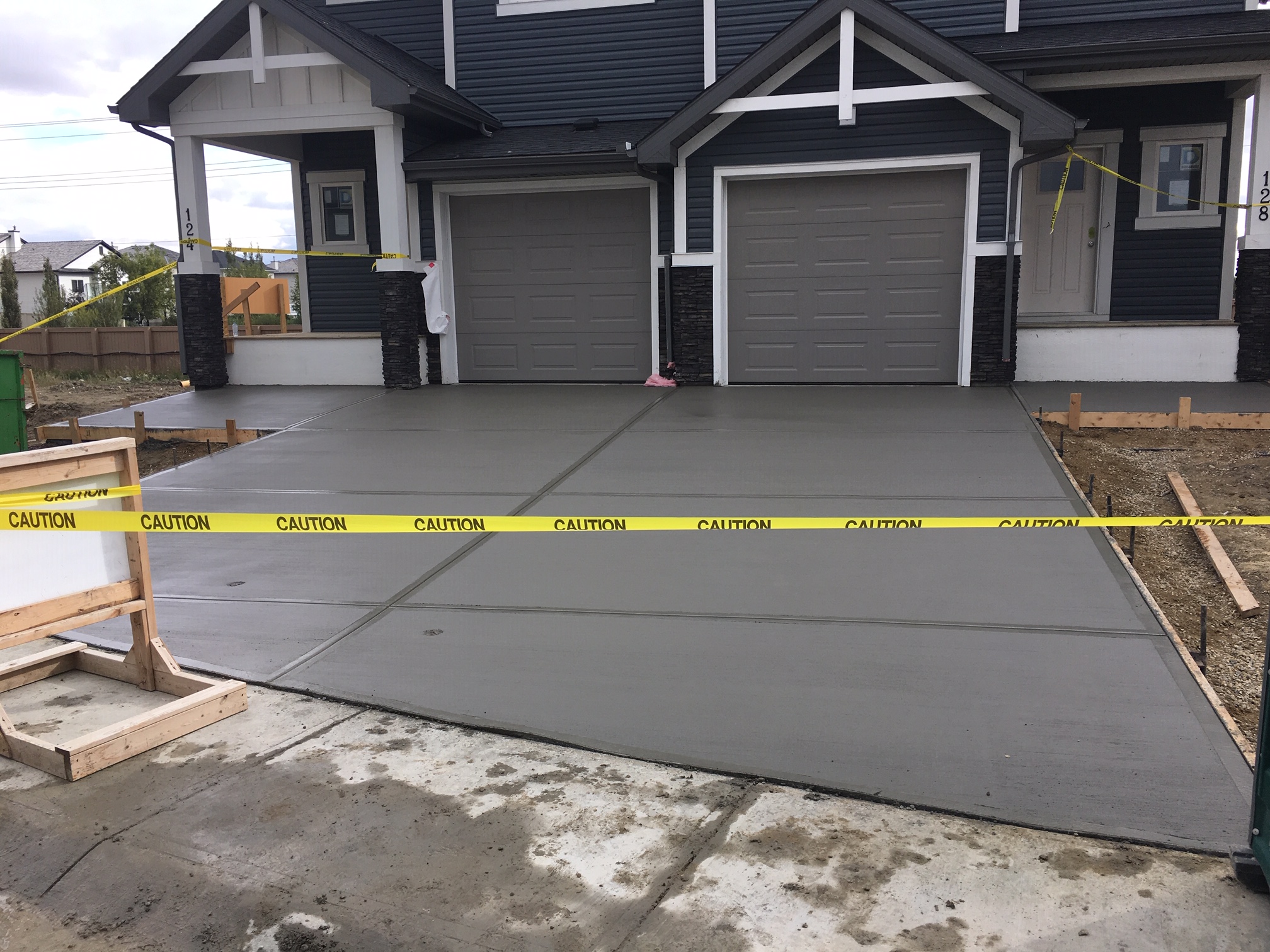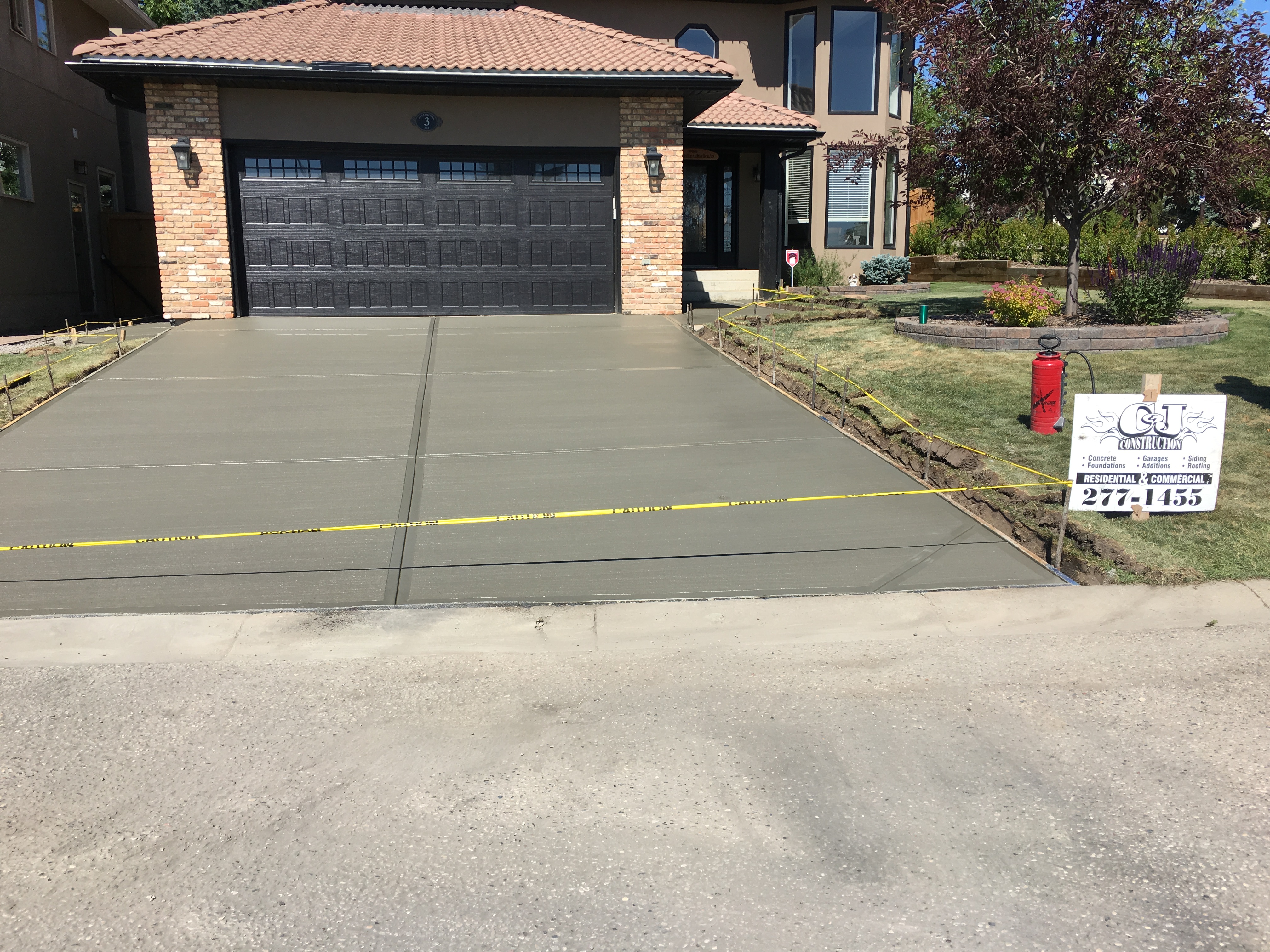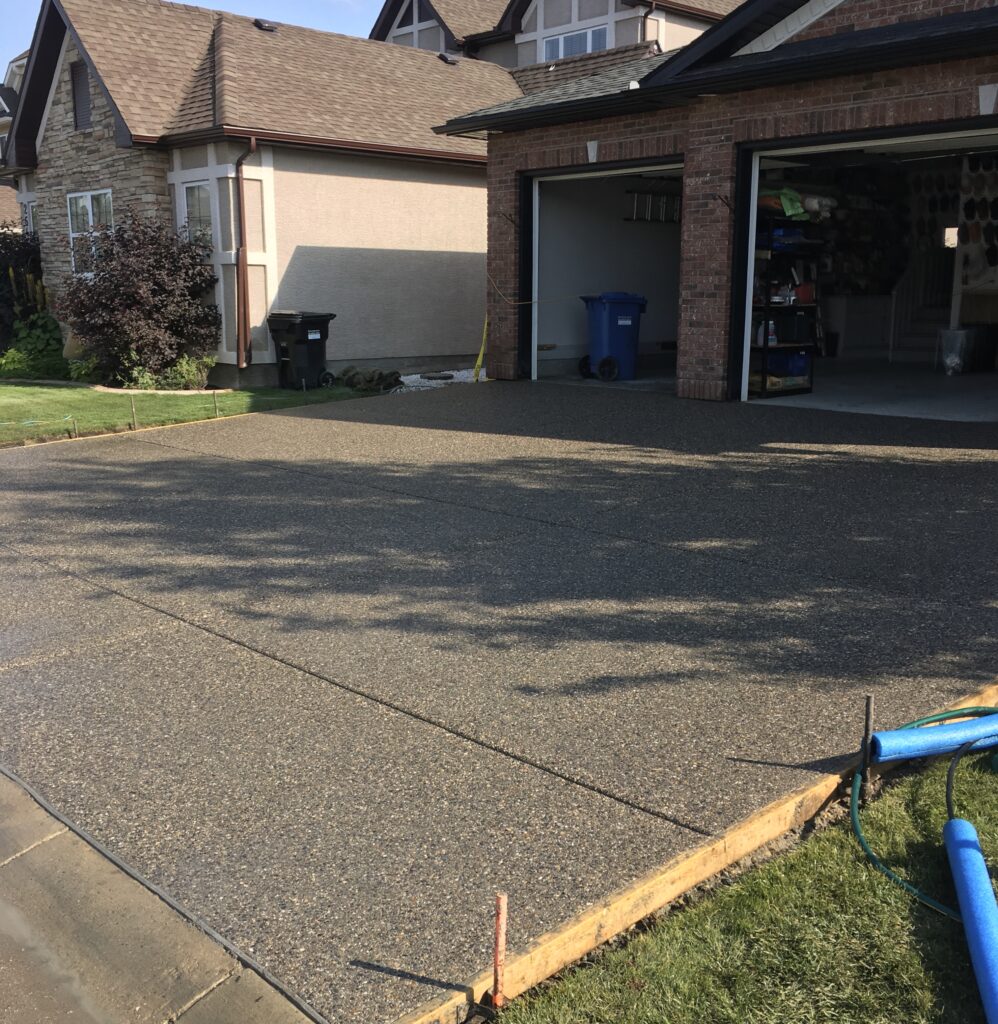 STAMPED & EXPOSED
Here's a few samples of our past work.
We can do any color and stamp to elevate the look of your patio, sidewalks and driveway.
We'll take your home from average  to "talk of all the neighbours"!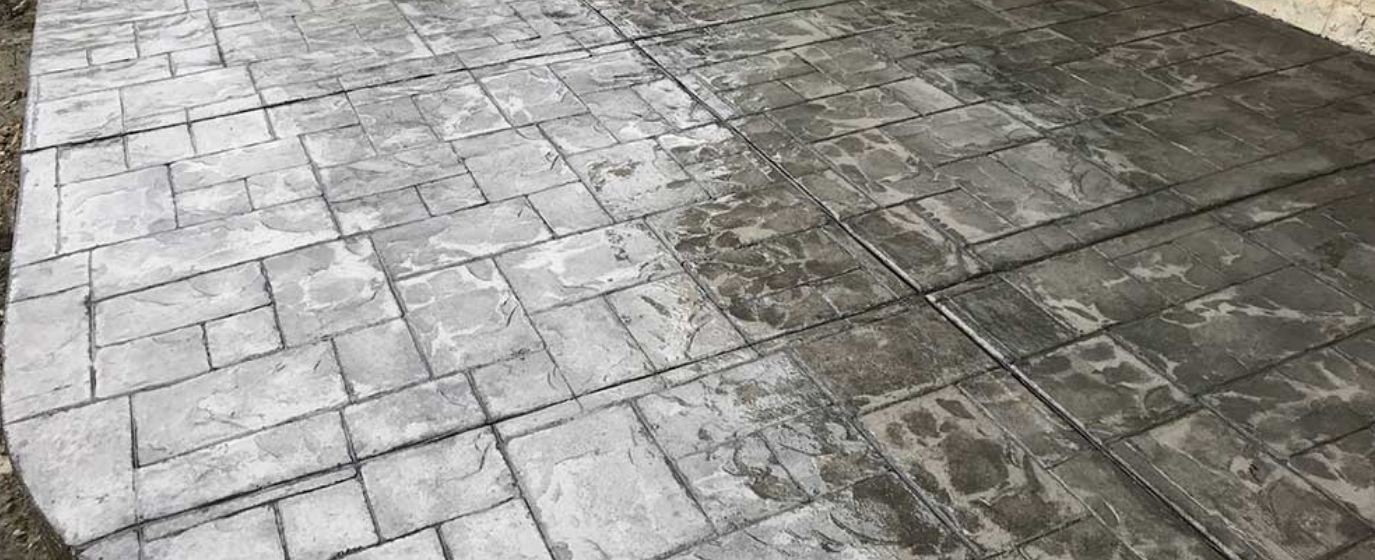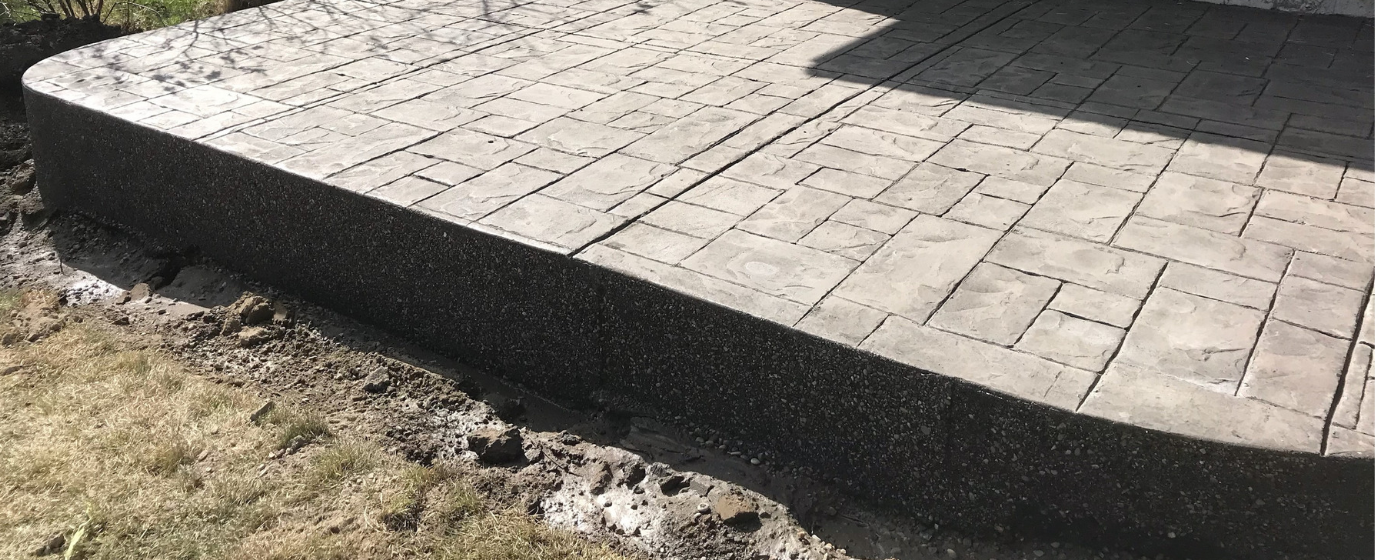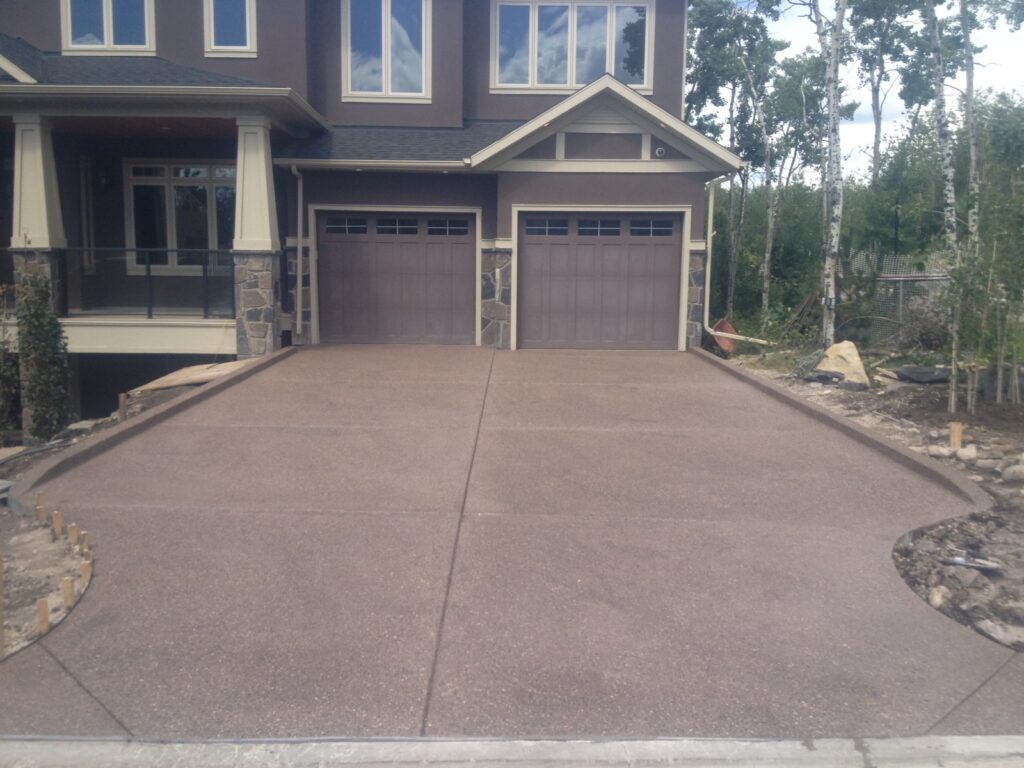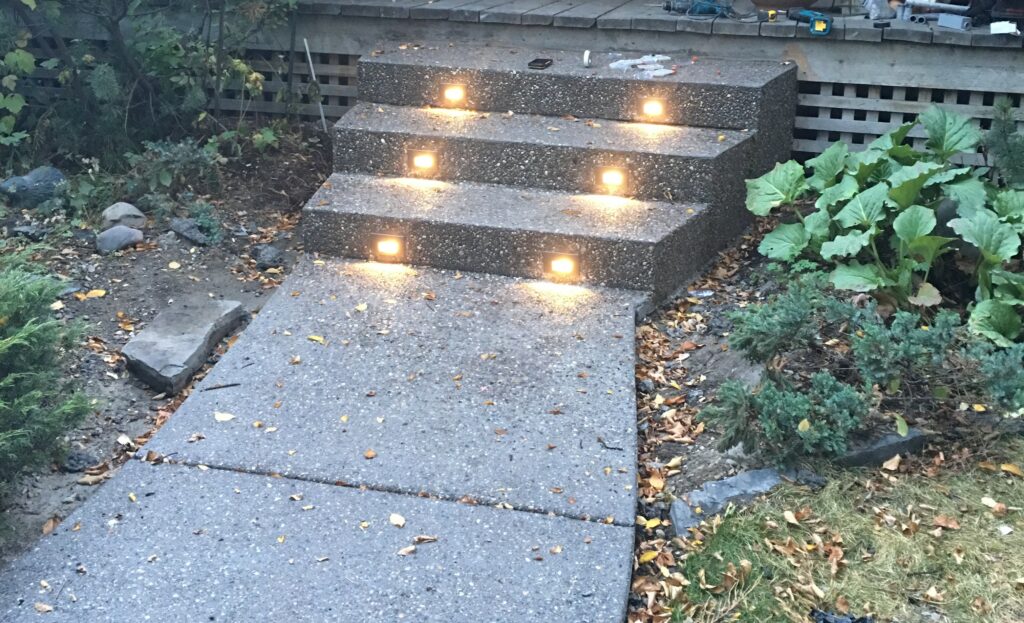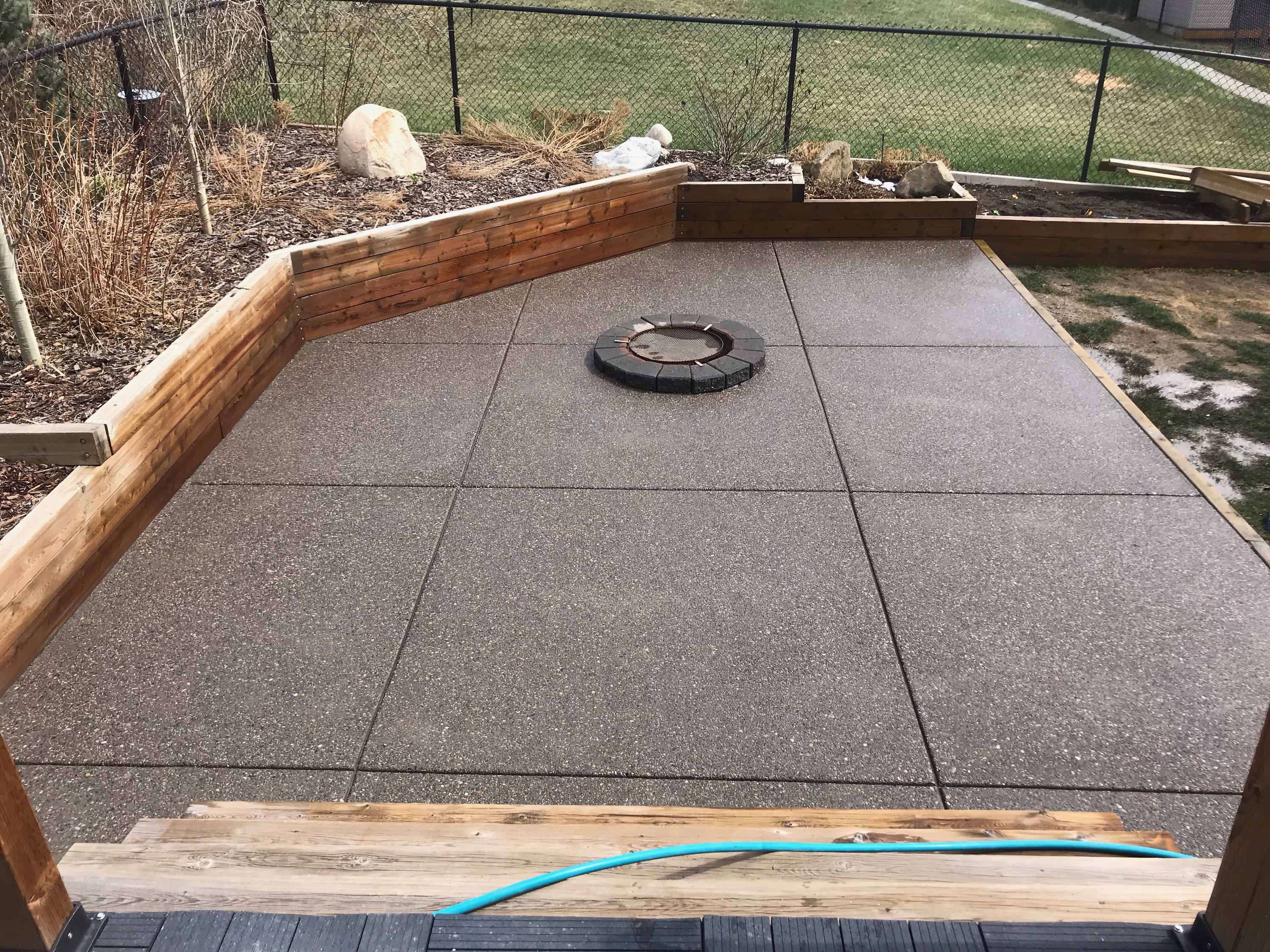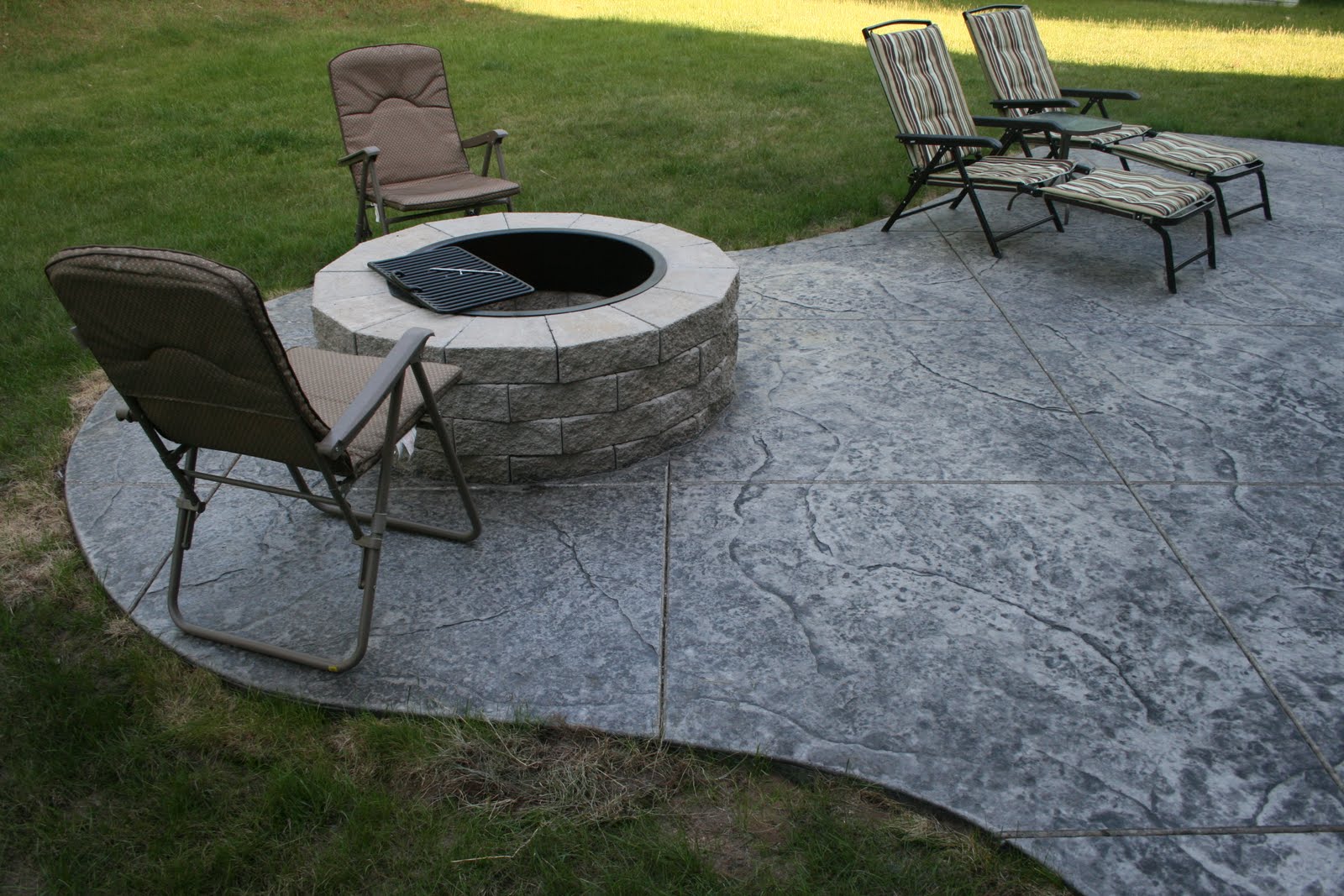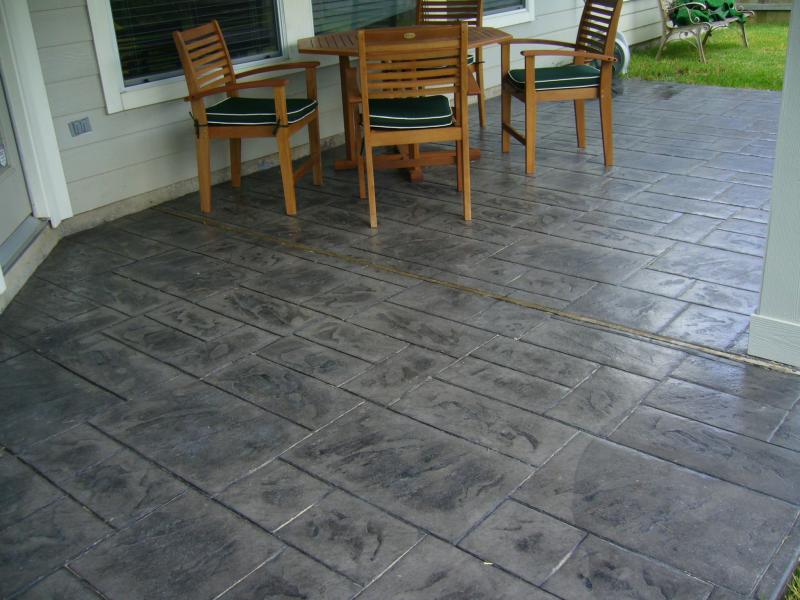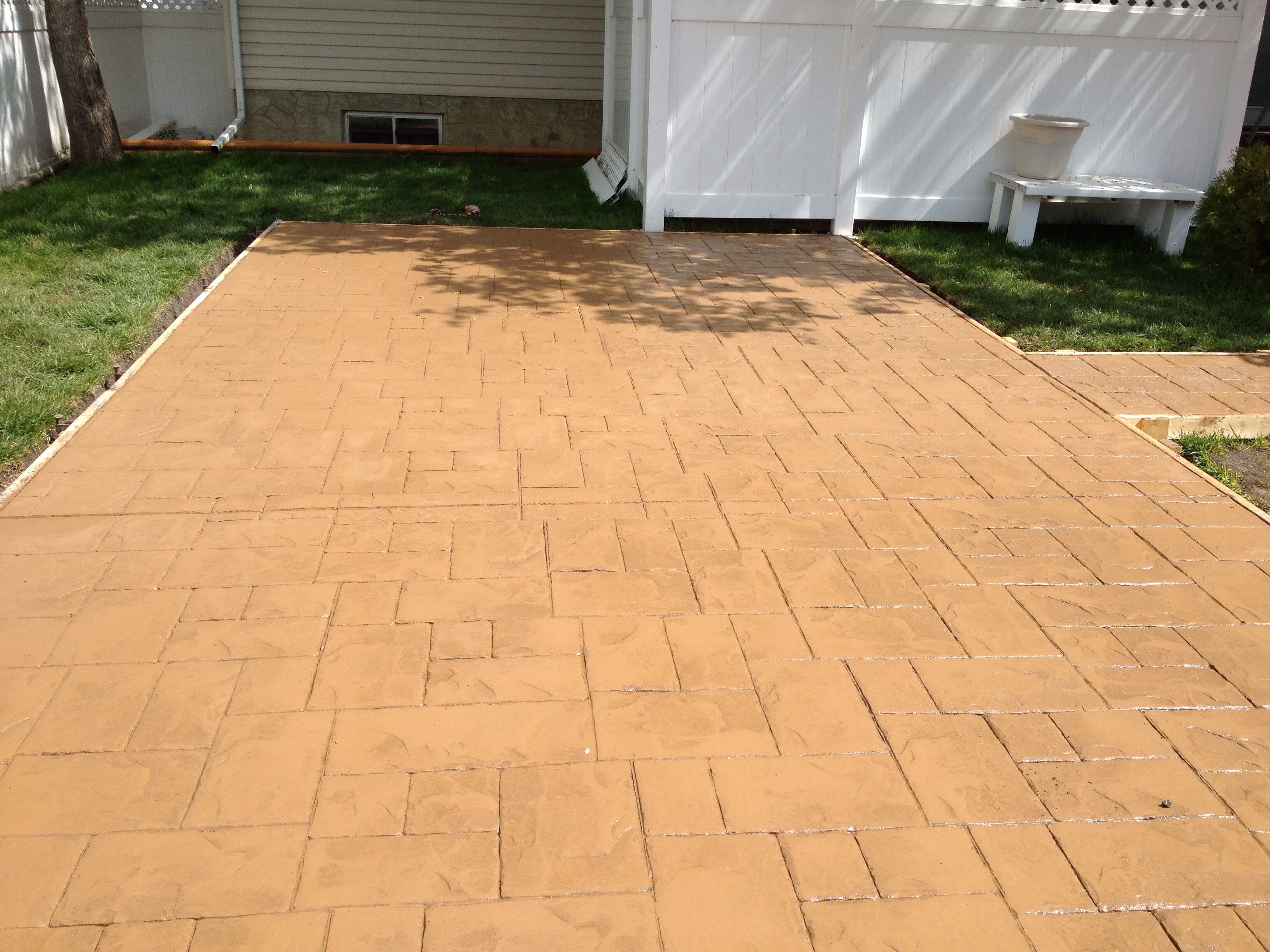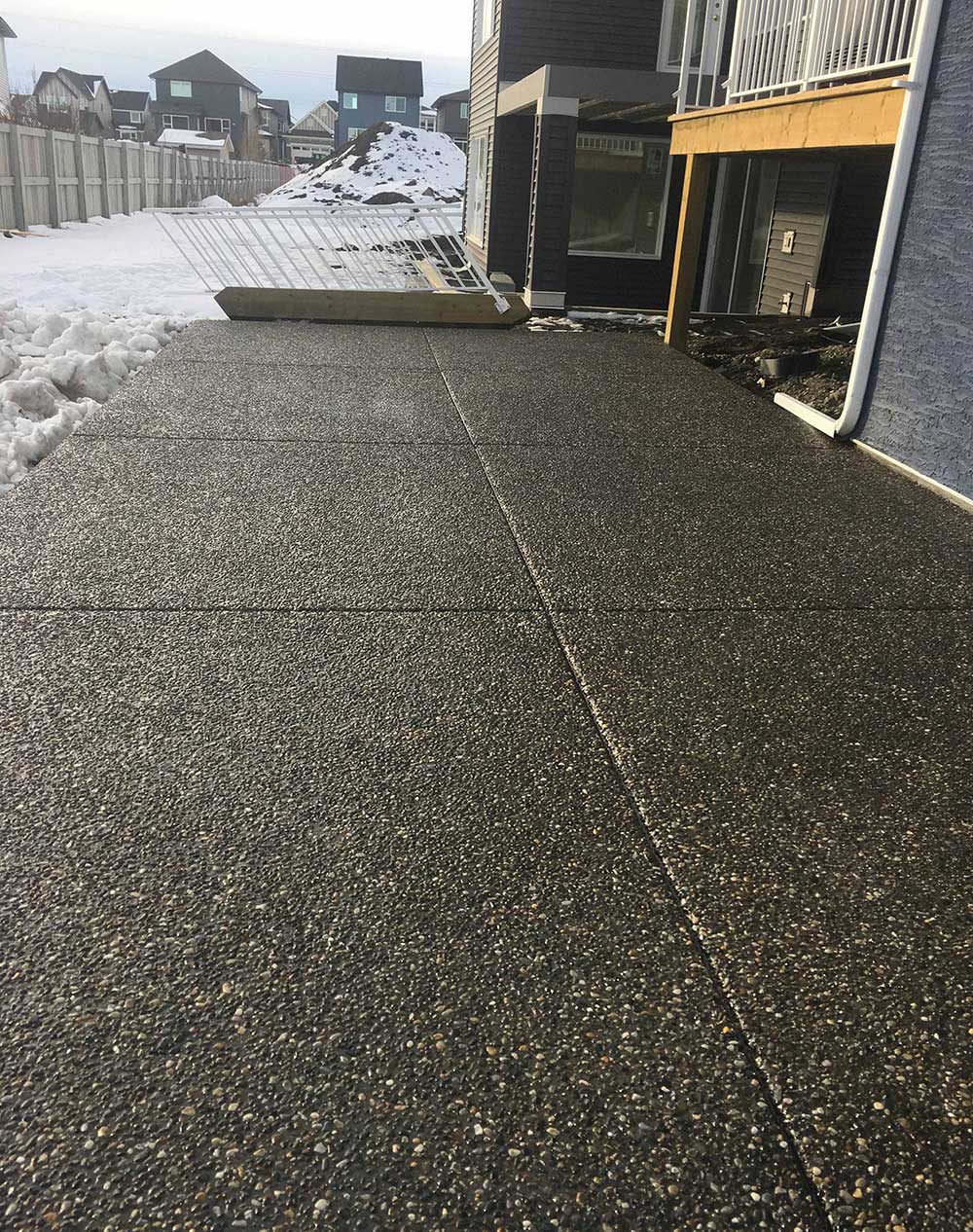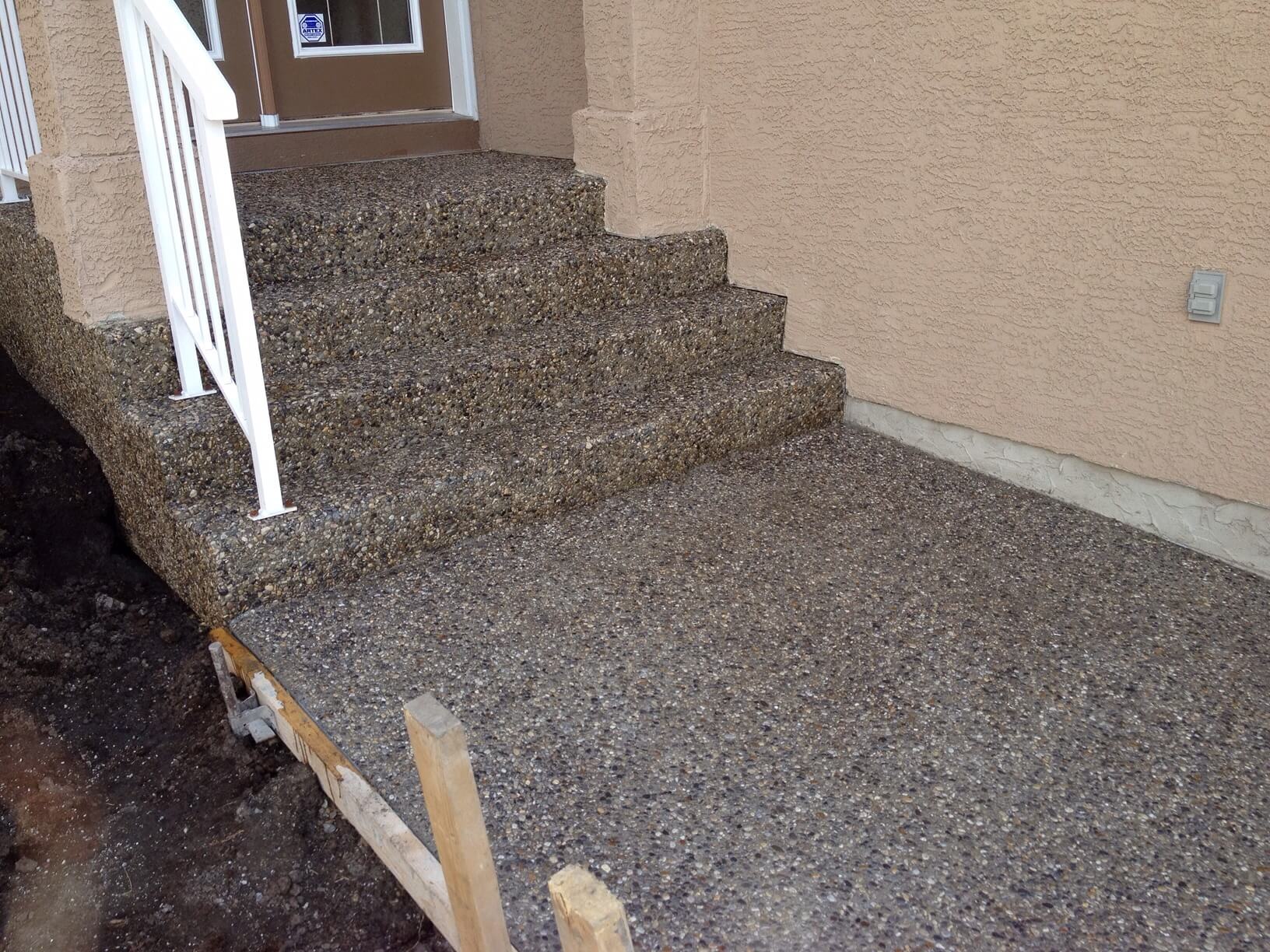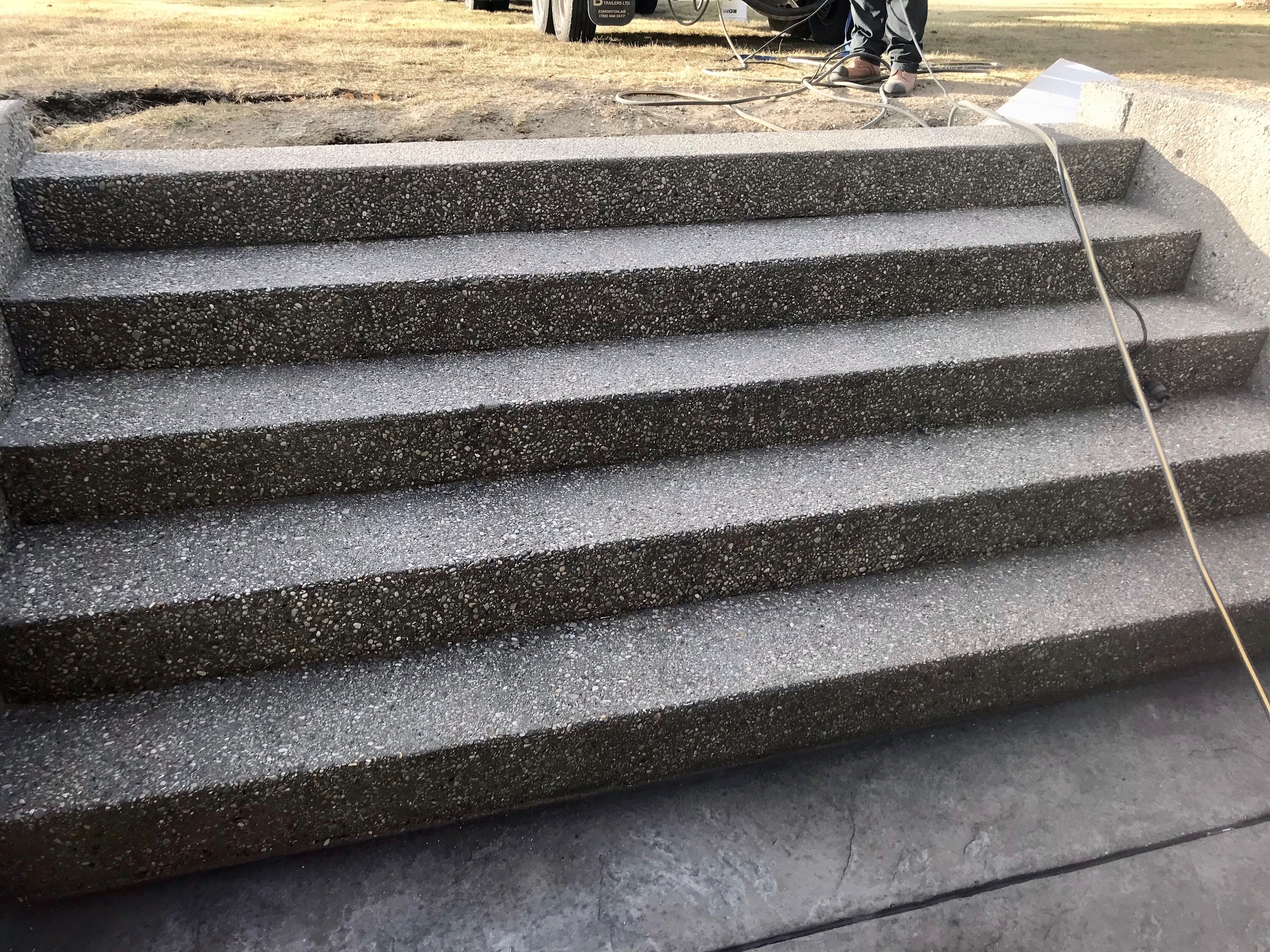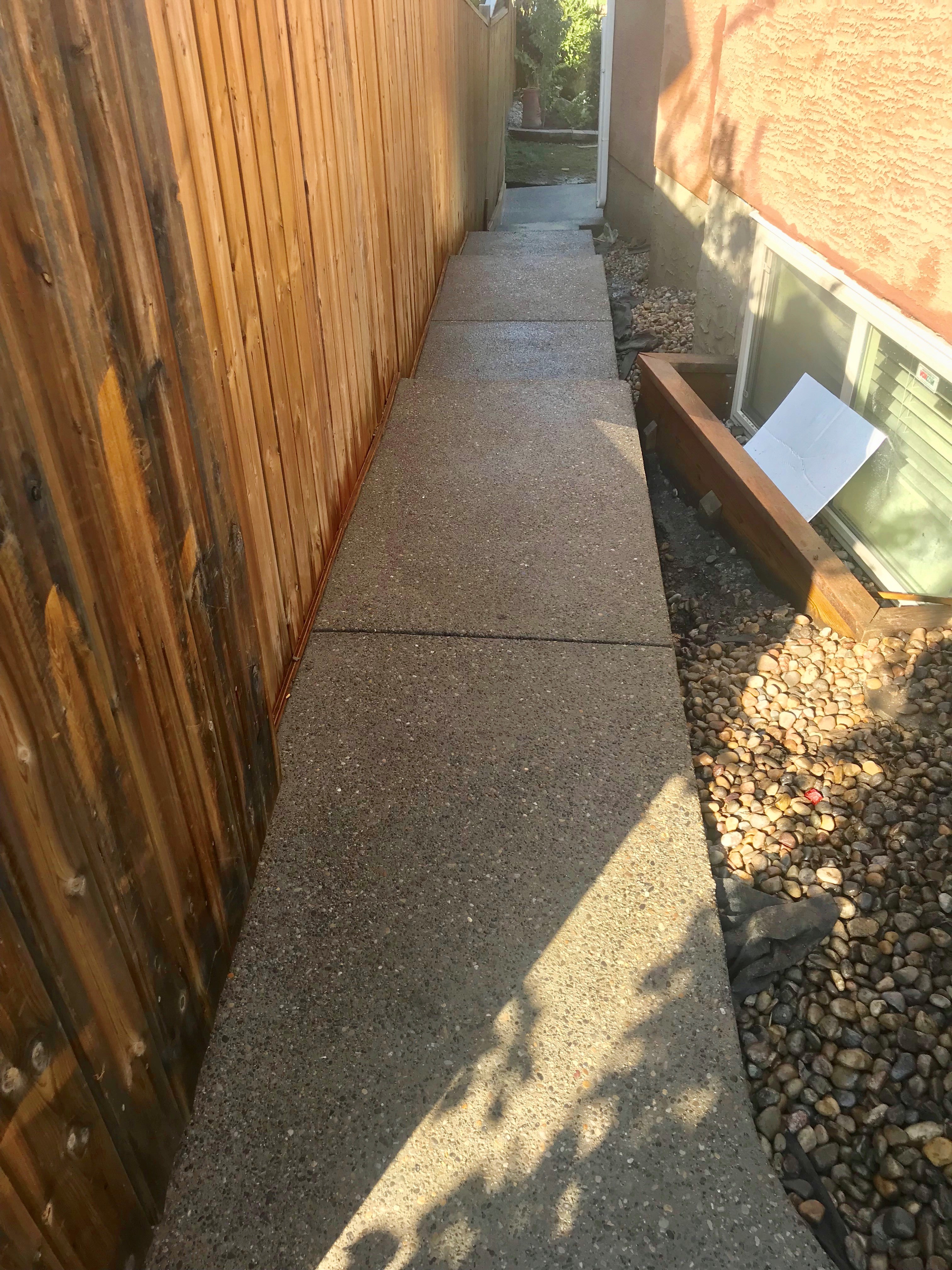 OTHER CONCRETE PROJECTS
Need a garage pad? Need a backyard living space? Fireplace? Decorative Work? Concrete Bench?
Need walkways, sidewalks or patios?
We will help you with it all!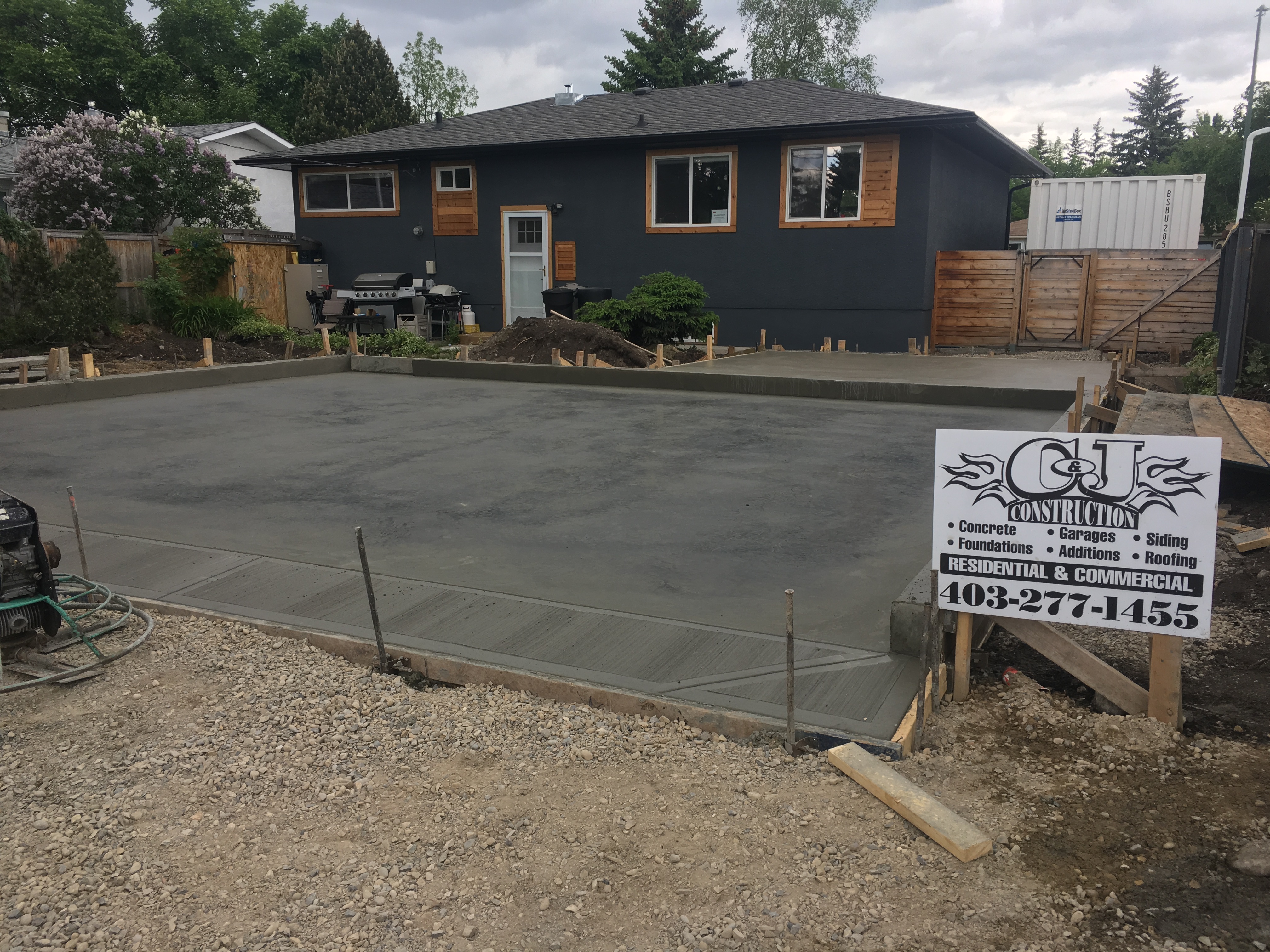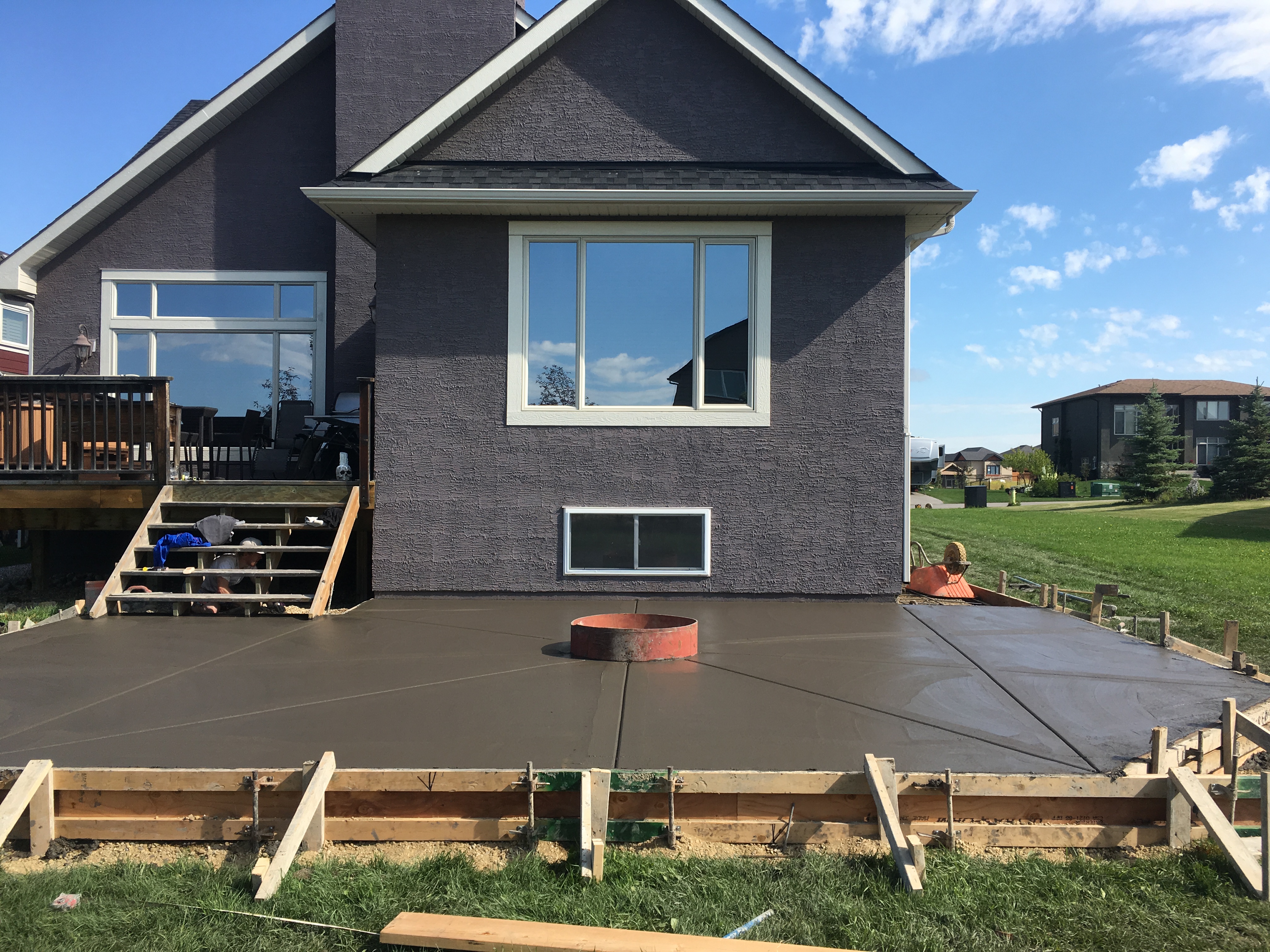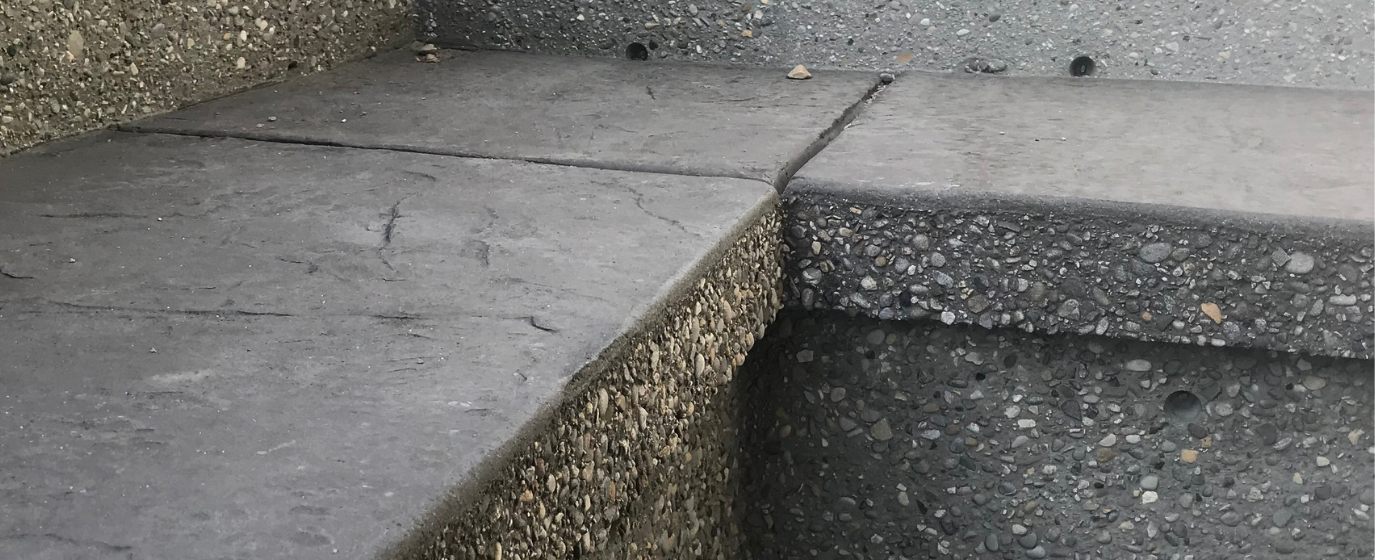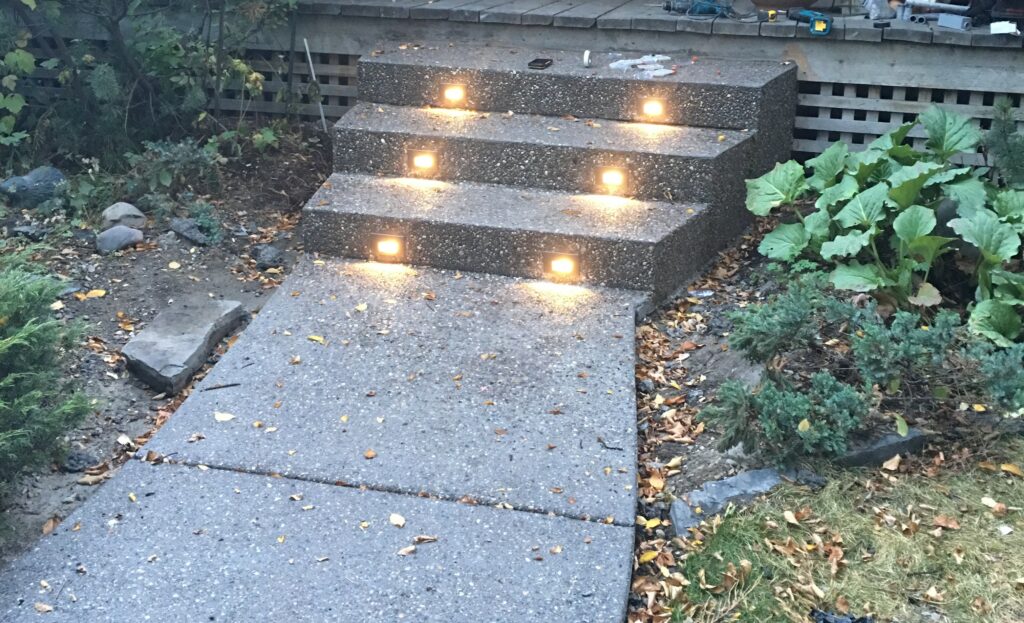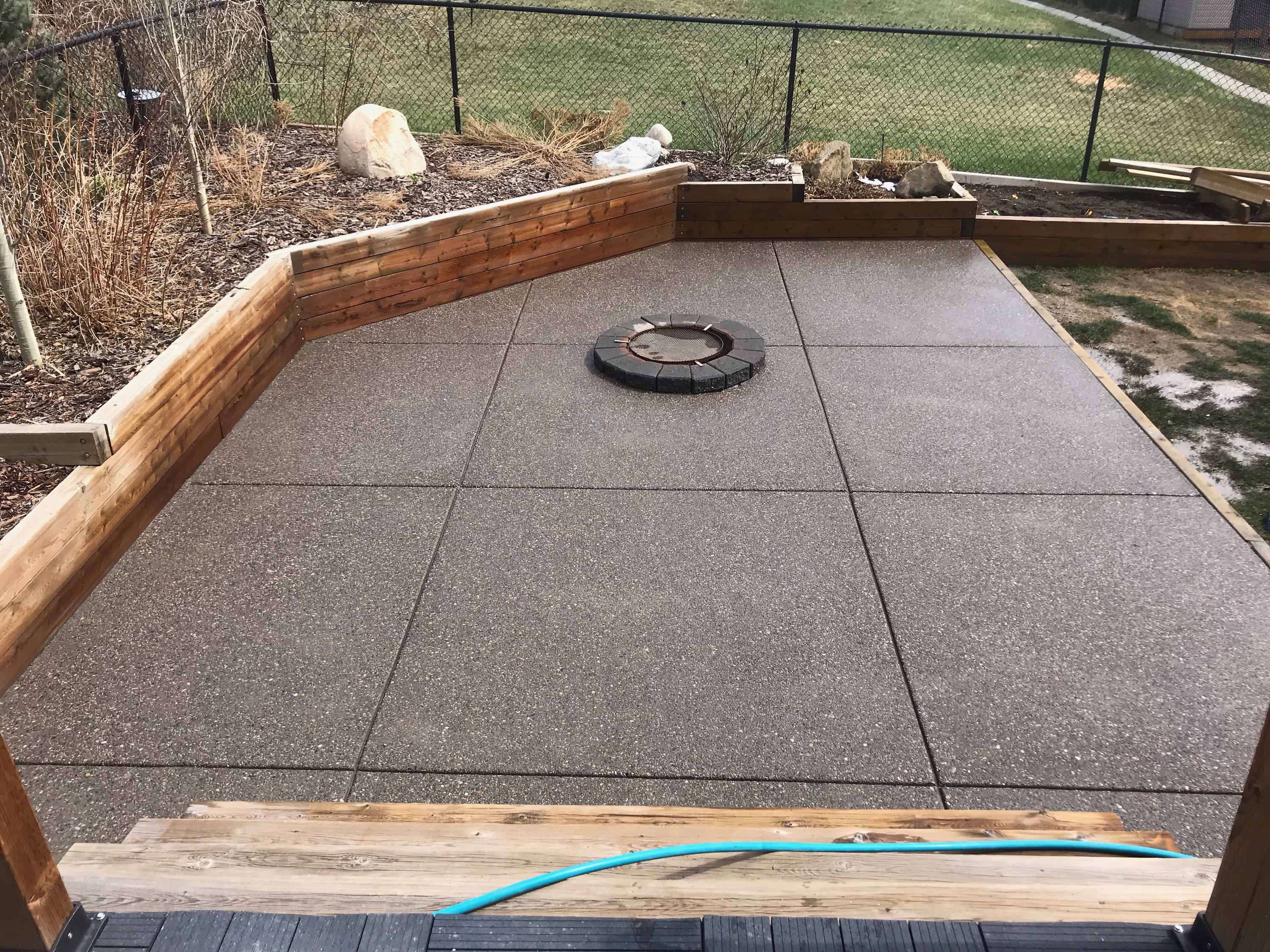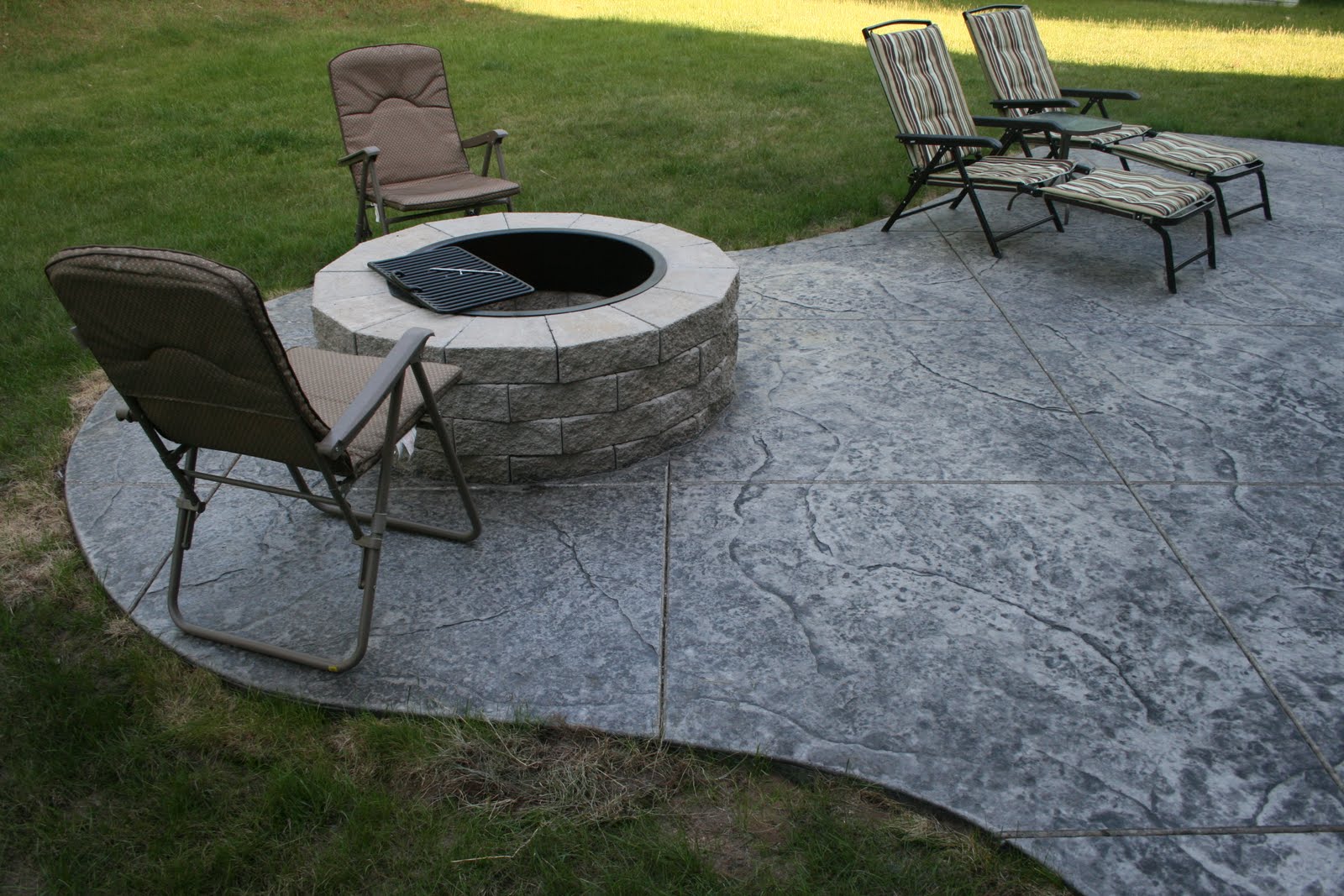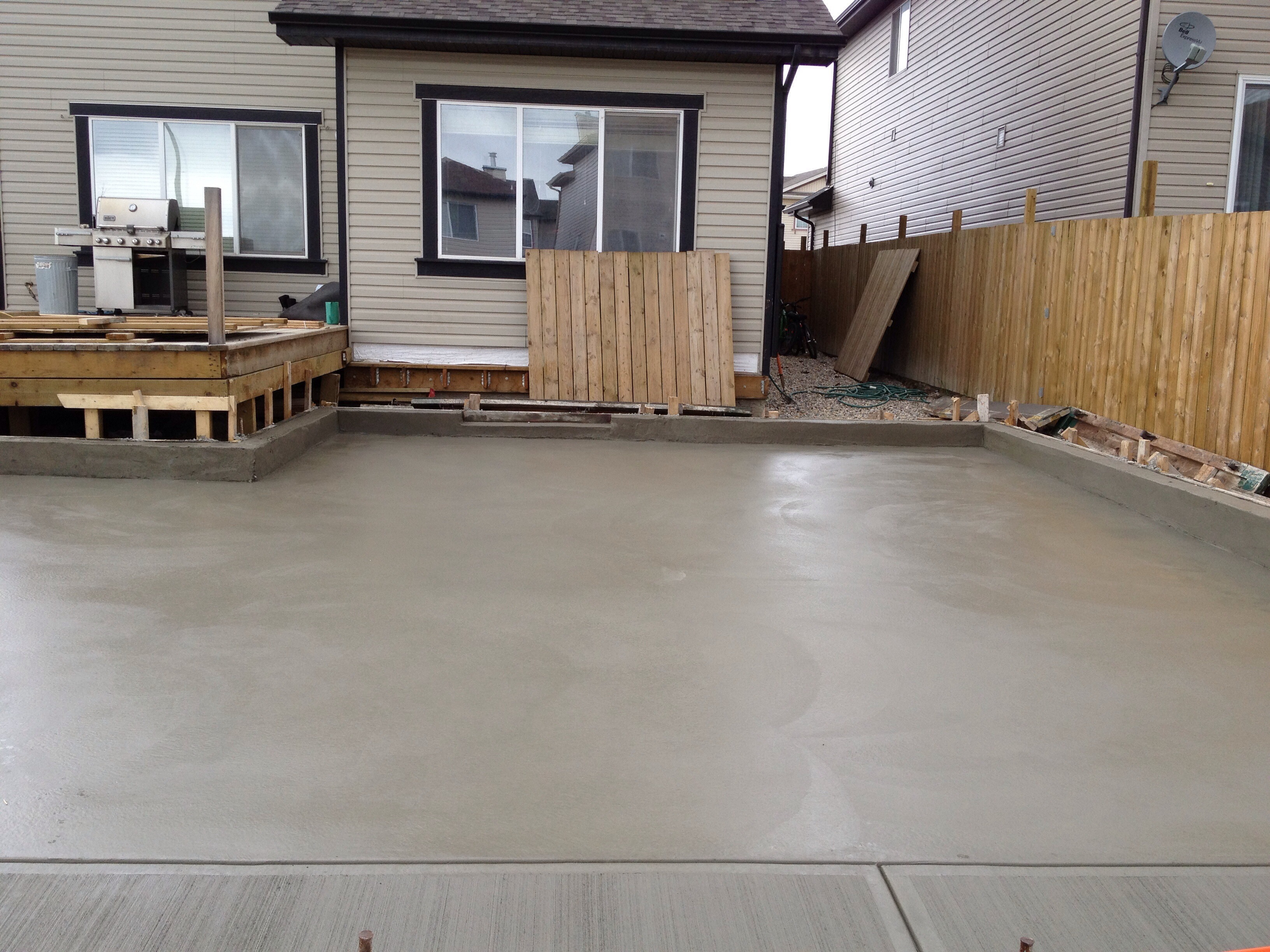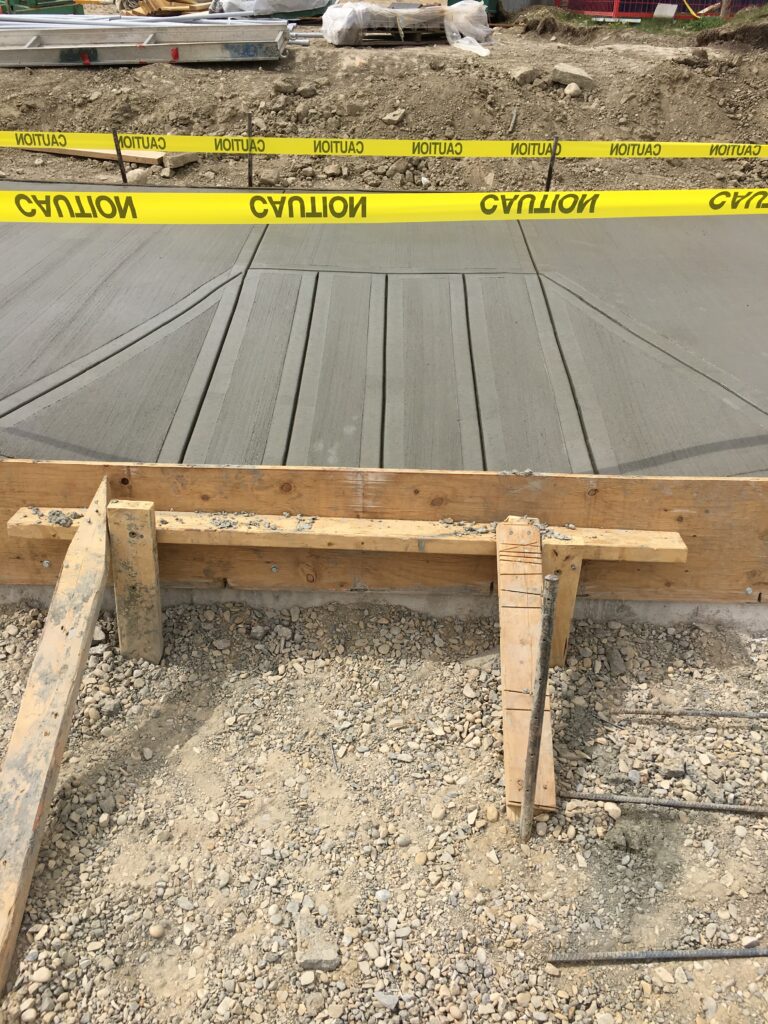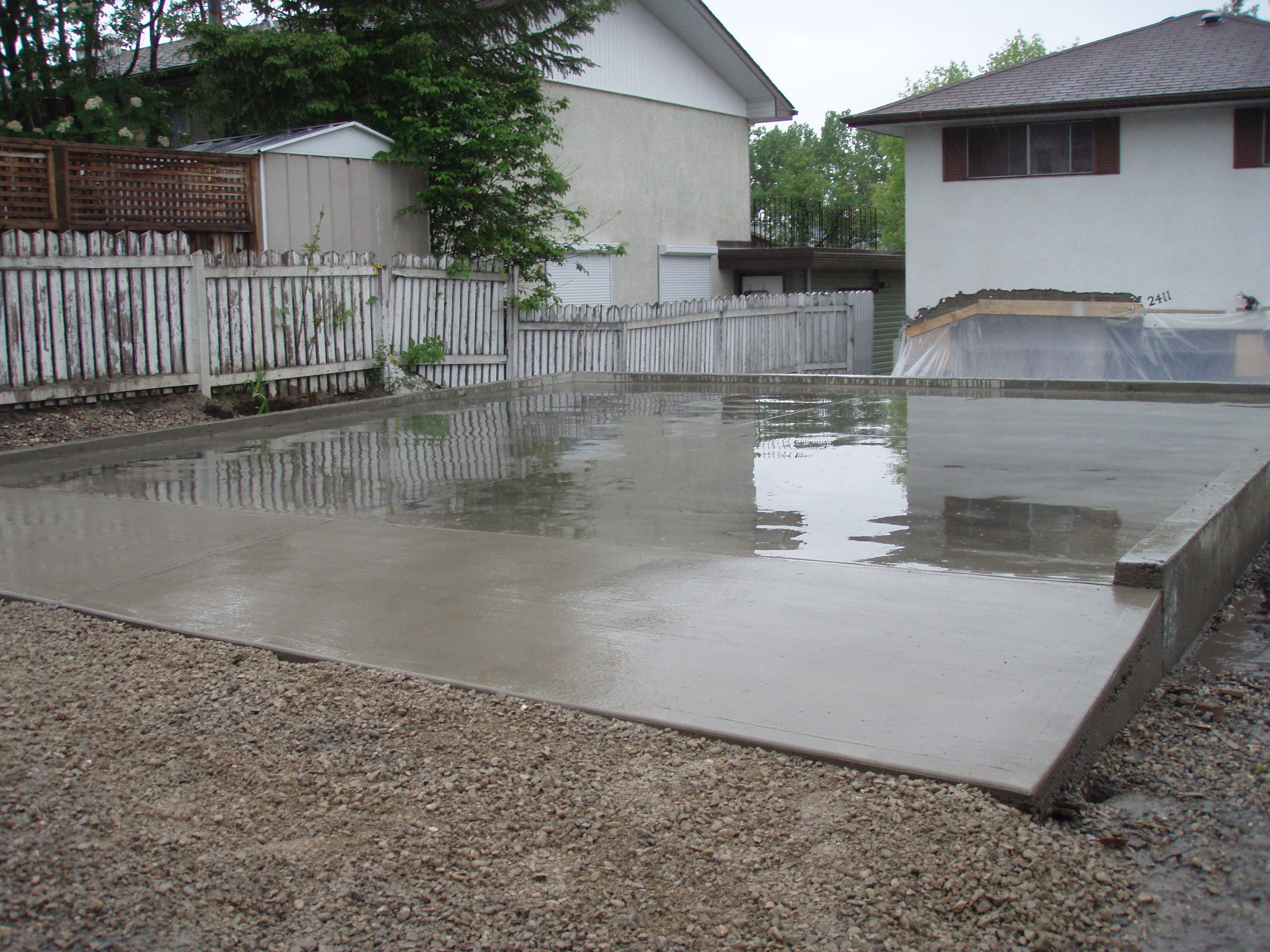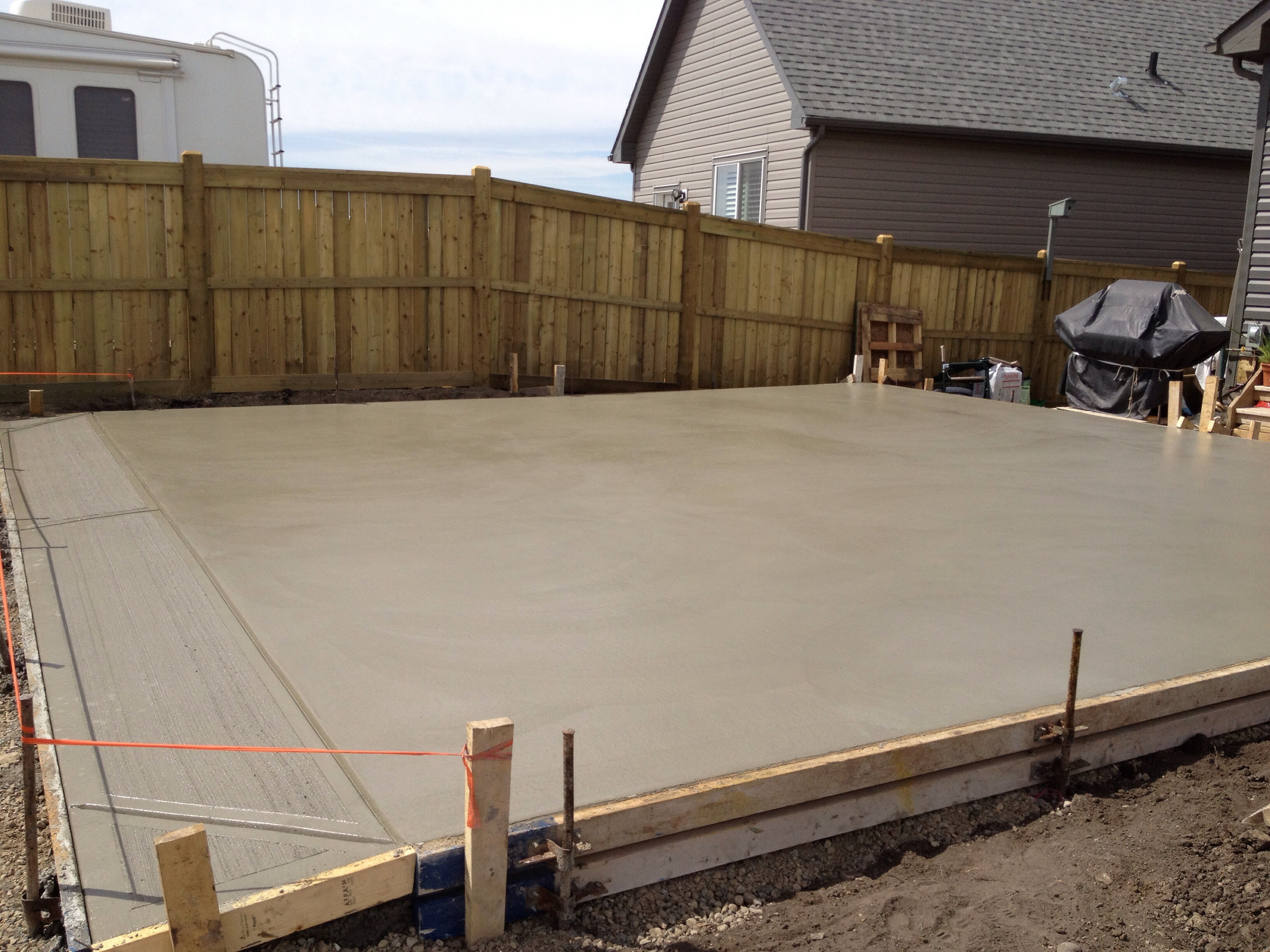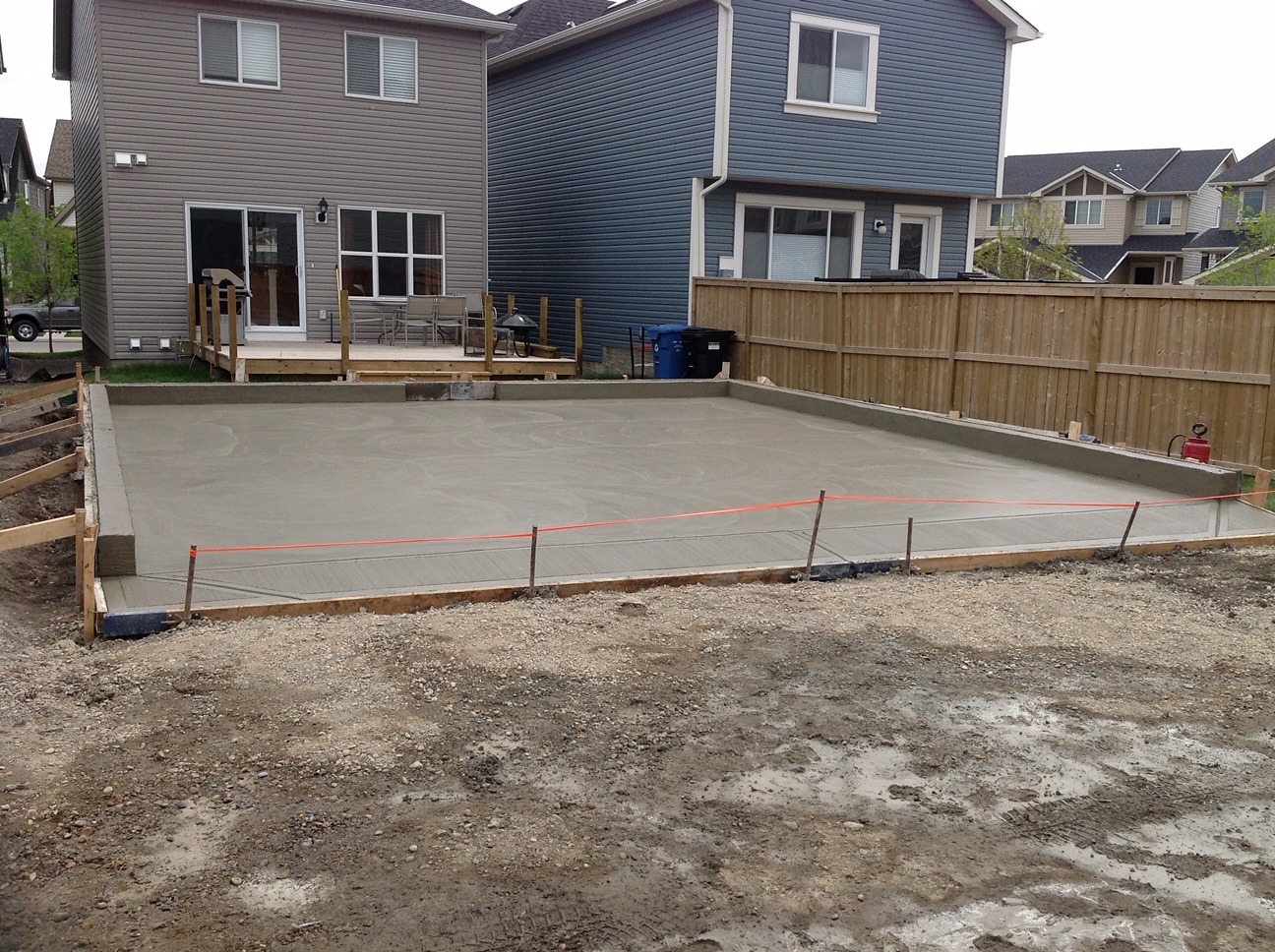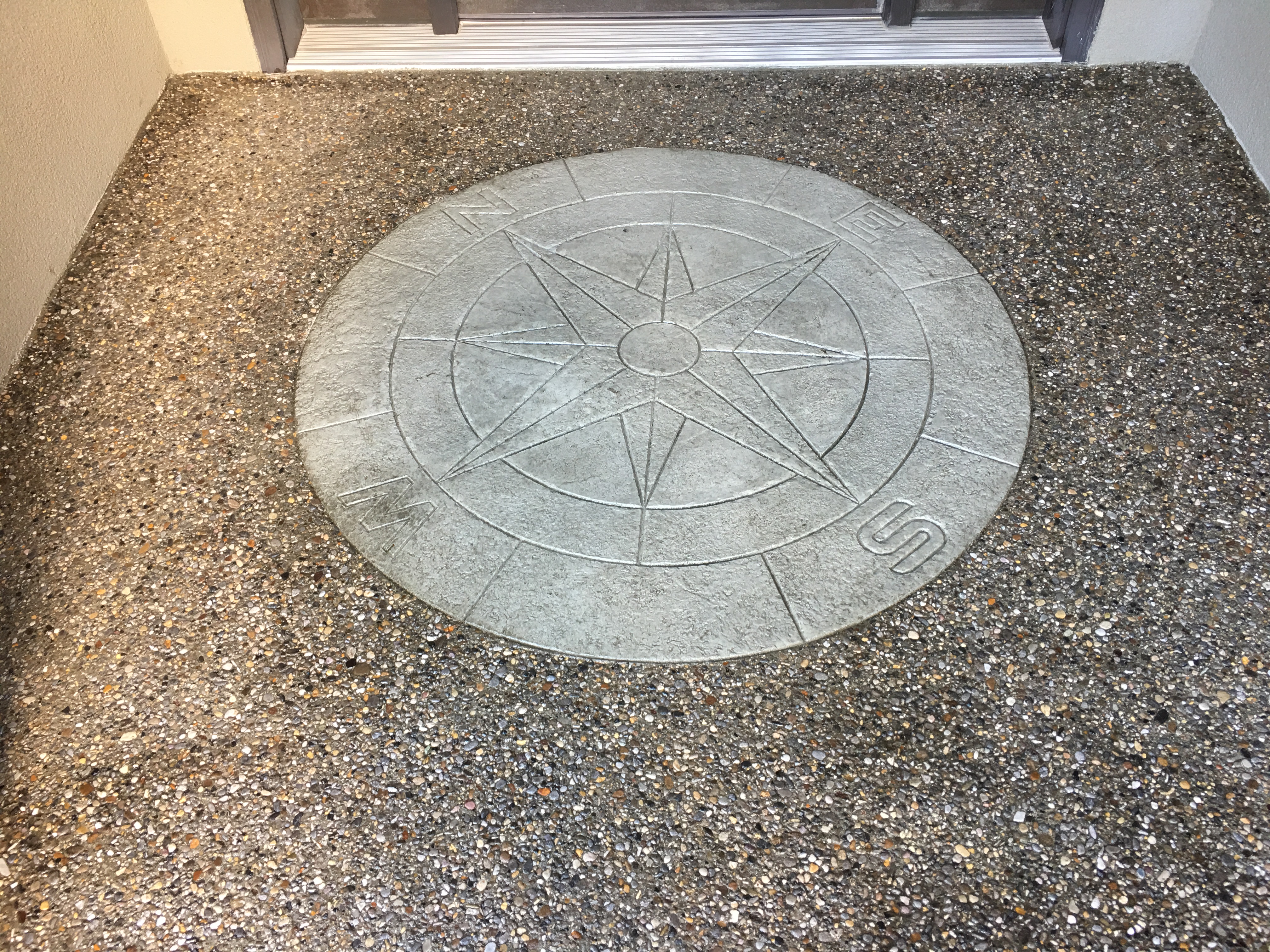 IN-SLAB HEATING
Wouldn't heated concrete floors be FANTASTIC?
We are happy to build you heated concrete floors with in-slab heating. Just ask!
This is what it looks like under the concrete.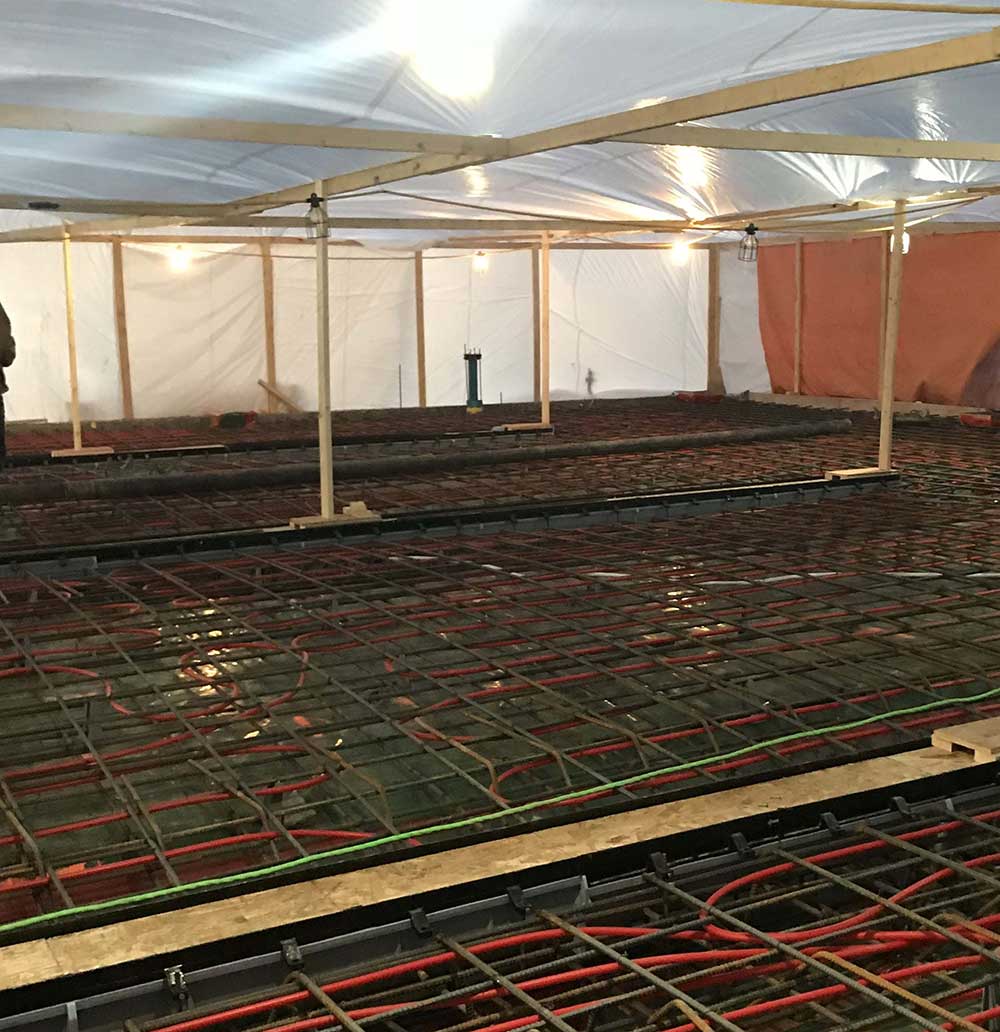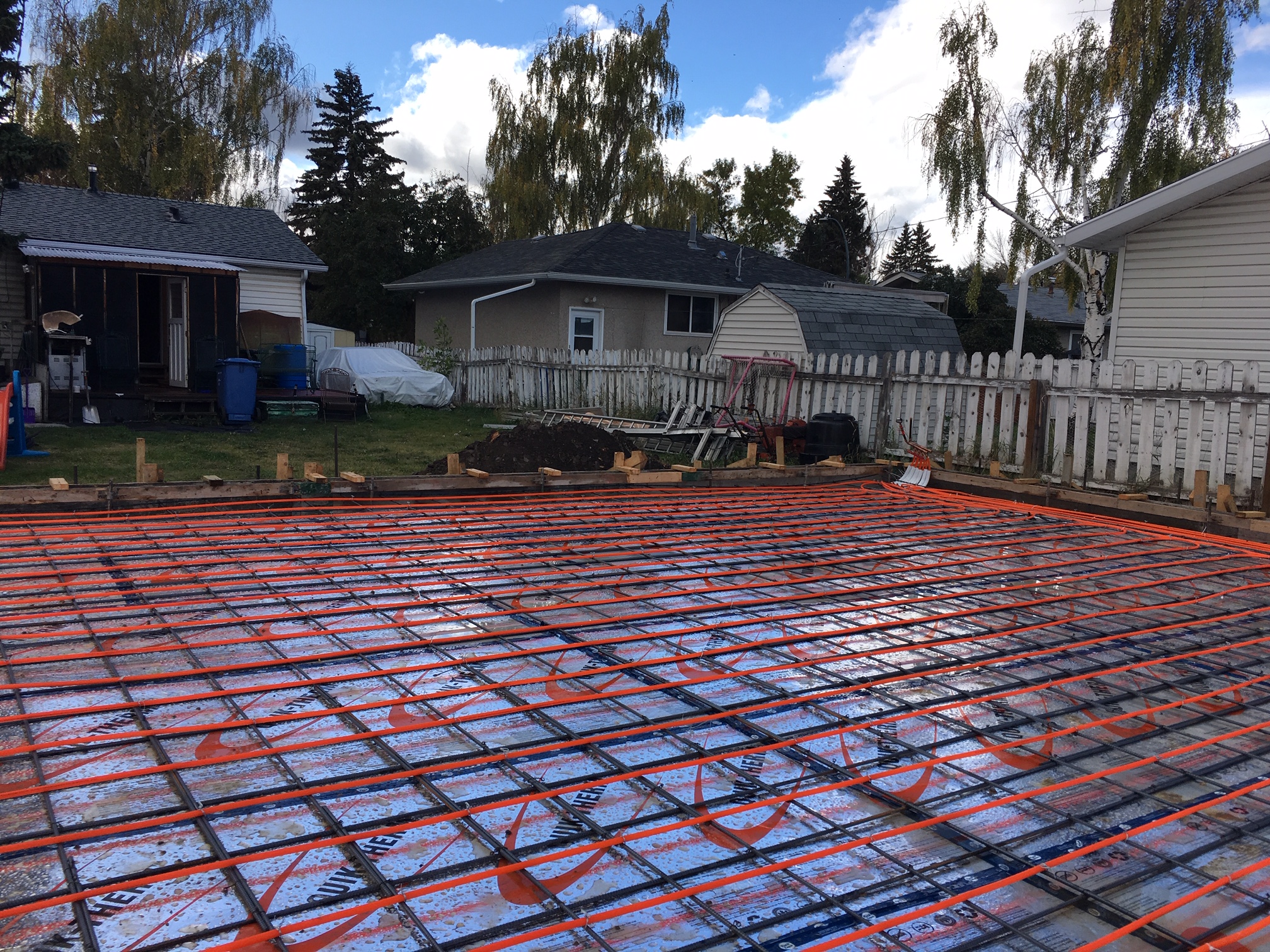 GROUND THAW MACHINE
In Canada, we need to heat the ground up to be able to pour concrete in the winter.
Enter: GROUND THAW MACHINE
And guess what?! C&J Construction has 2 ground thaw machines that go all winter long so you don't have to wait for spring or summer to get that new concrete completed!